Asarum caudatum
(Western Wild Ginger)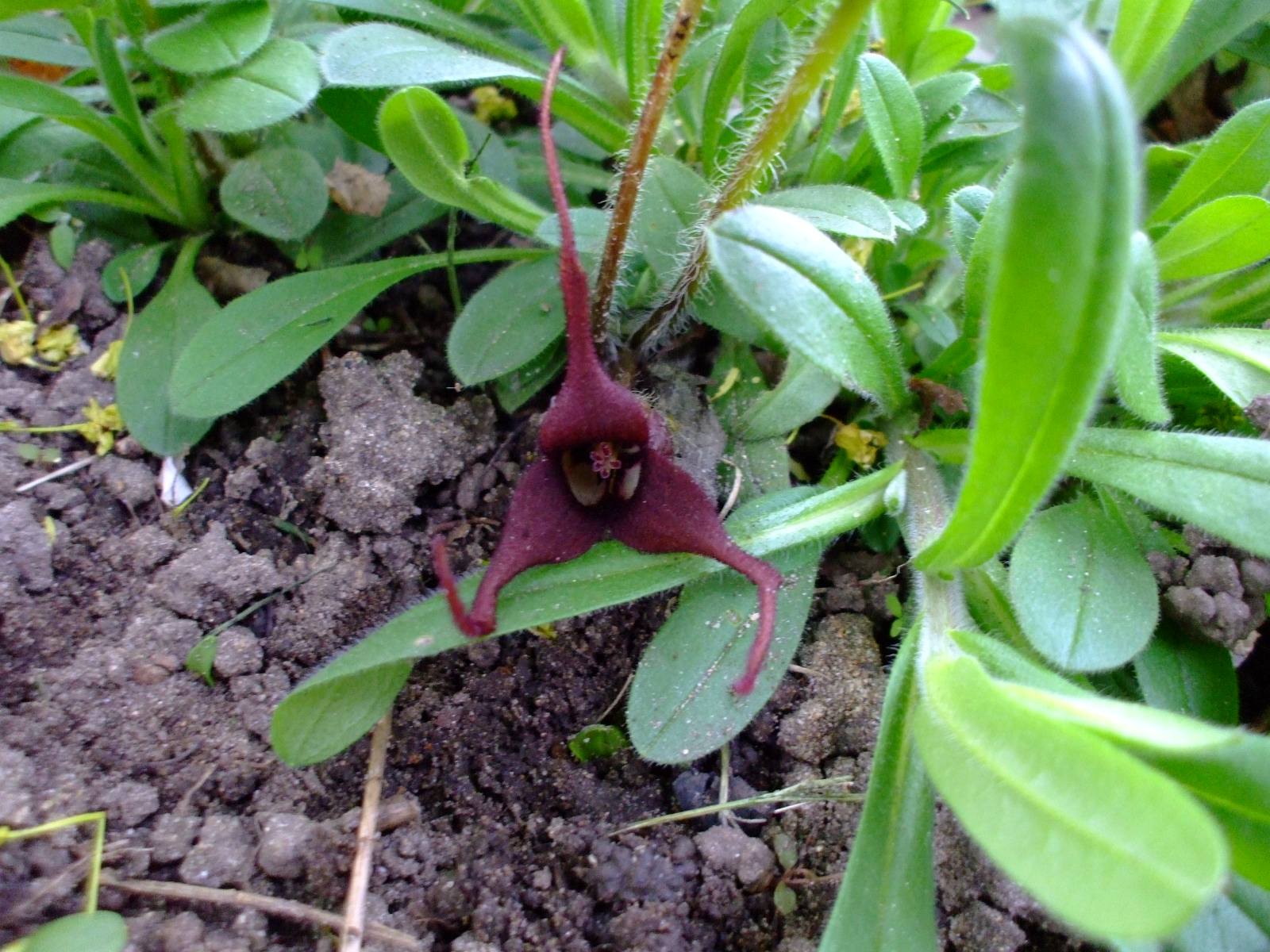 Other pictures of this plant:
Facts About this Plant:
Common Names: Western Wild Ginger, British Columbia Wild Ginger, Long-tailed Wild Ginger
Asarum caudatum, or Western Wild Ginger, is native to the Pacific Northwest. It grows in moist open woods, especially pine woods. It blooms in mid spring, with maroon to brown flowers and also has evergreen leaves.
There are six species of Asarum in the US. One species, Asarum canadense is native to the Eastern US, as are all of the species in the Hexastylis genus, which are also considered wild gingers. The rest of the Asarum species are all Western natives. Asarum caudatum is easily differentiated from all of them because its flowers have long tails on the petals.
Back to The Plants.
Back to A-Z Listing.