Vigna luteola
(Hairypod Cowpea)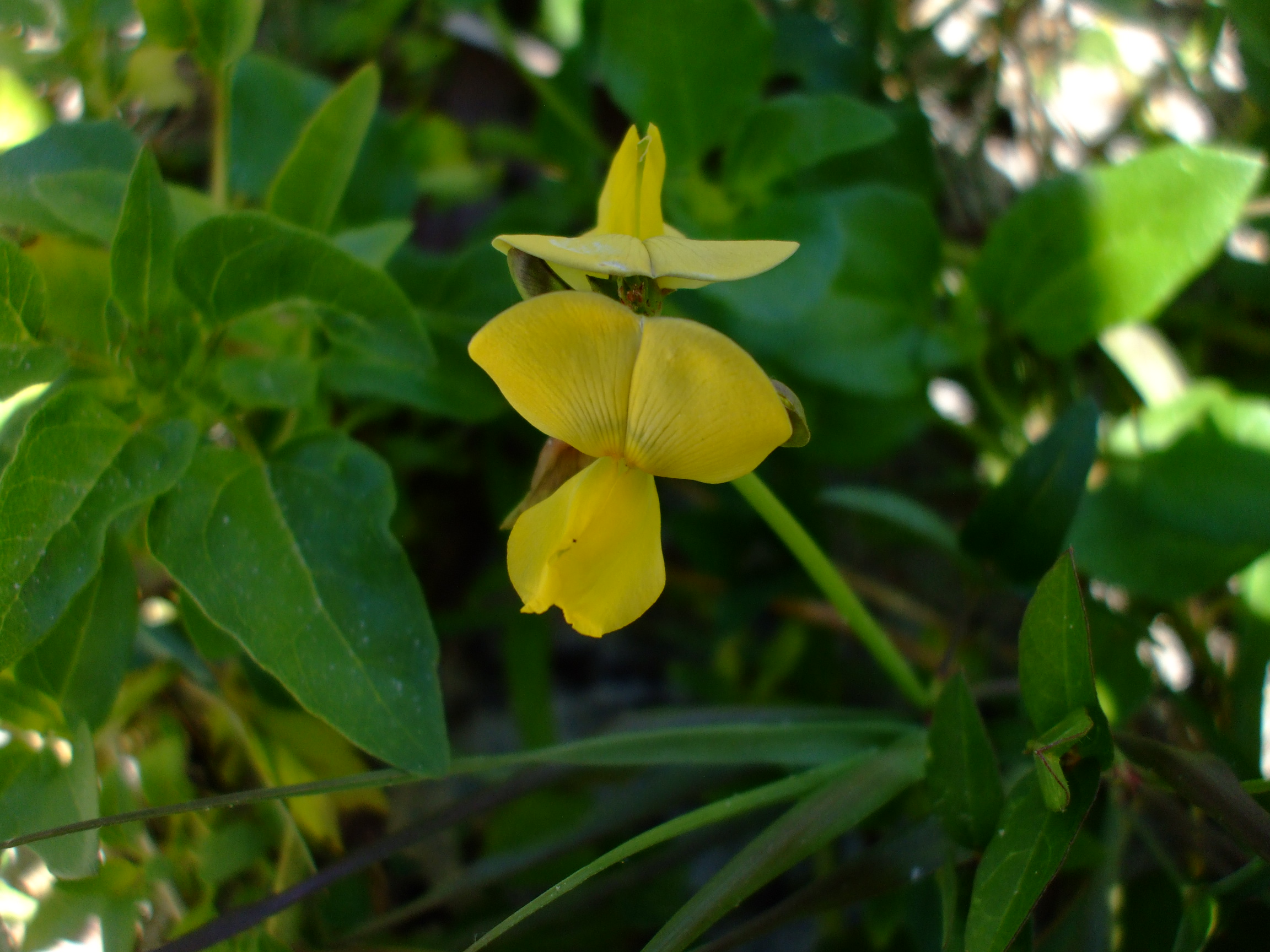 Other pictures of this plant:
Facts About this Plant:
Common Names: Hairypod Cowpea, Hairy Cowpea, Yellow Vigna
Synonyms: Calopogonium pendunculatum, Dolichos gangeticus, Dolichos luteolus, Dolichos luteus, Dolichos niloticus , Dolichos repens, Orobus trifoliatus, Phaseolus luetolus, Phaseolus marinus, Phaseolus maritimus, Scytalis helicopus, Vigna brachystachys, Vigna bukombensis, Vigna fischeri, Vigna glabra, Vigna helicopus, Vigna jaegeri, Vigna longepedunculata, Vigna marina, Vigna nigerica, Vigna nilotica, Vigna oblonga, Vigna repens, Vigna villosa
Vigna luteola, or Hairypod Cowpea, is native to the southeastern coast of the United States. It also grows in many other tropical places of the world. It is a short-lived perennial vine, that grows in wet areas, like shorelines, as well as open wet meadows, prairies, pastures and open wet woods. It blooms all season long in warm areas, and has large yellow flowers.
This species is a member of the pea family, which has thousands of species. More information on how to differentiate this plant will be posted at a later time.
Back to The Plants.
Back to A-Z Listing.