Symphyotrichum novae-angliae
(New England Aster)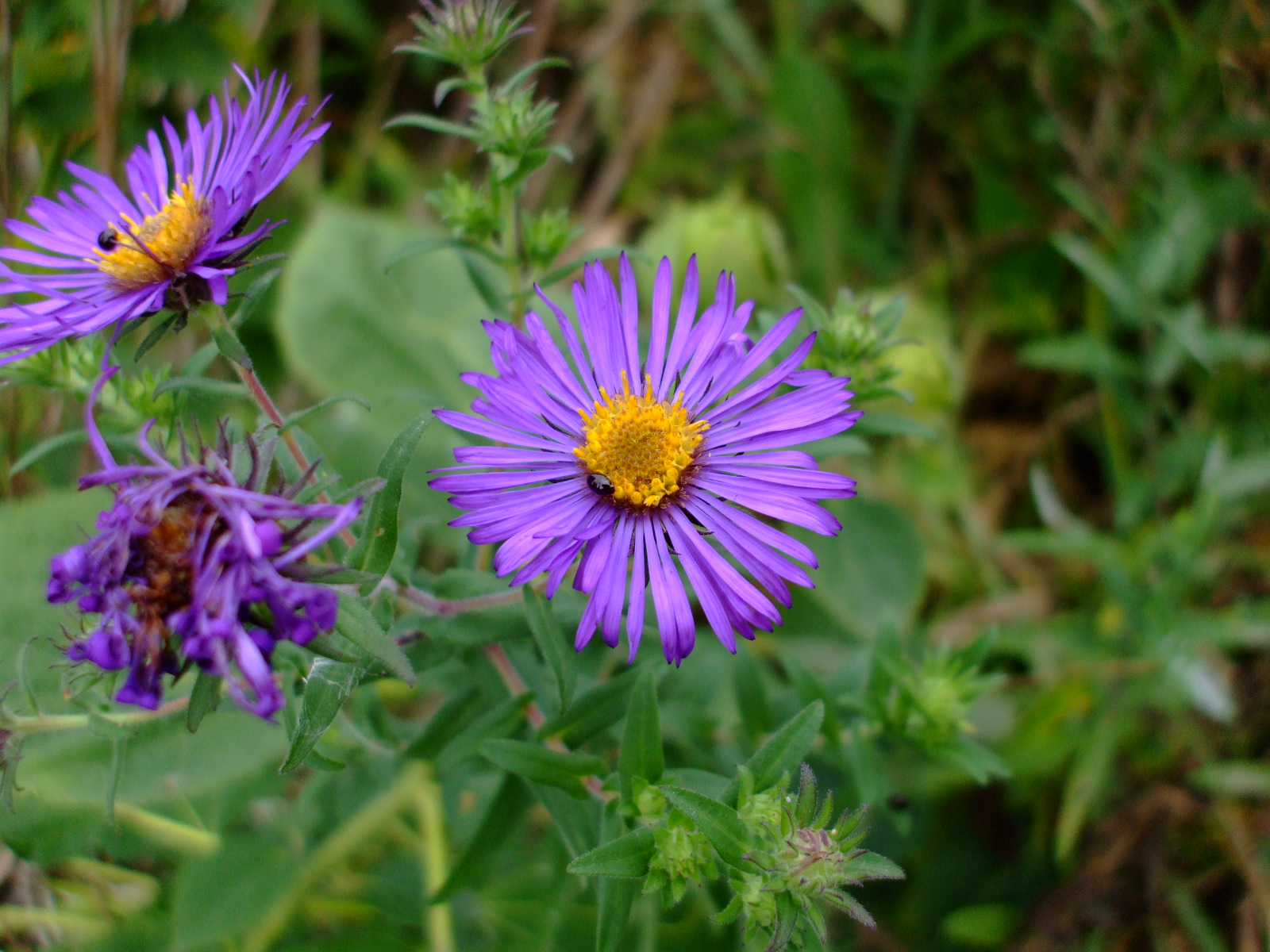 Other pictures of this plant:
Facts About this Plant:
Common Names: New England Aster
Synonyms: Aster novae-angliae, Lasallea novae-angliae, Virgulus novae-angliae
Bloom Time: August - November
Symphyotrichum novae-angliae, or New England Aster, is native to most of the eastern two-thirds of the United States, and is also adventive in parts of the west. It grows in many places, including along roadsides, on shores, in ditches, prairies, fields, meadows and swamp edges. It blooms in the fall, and is one of the last flowers to bloom.
Although this genus is very tricky, this plant is quite easily distinguished from other asters by its tall stature and deep purple flowers with golden centers.
Click this link for a detailed Symphyotrichum ID Chart
Back to The Plants.
Back to A-Z Listing.