Sibbaldiopsis tridentata
(Shrubby Five Fingers)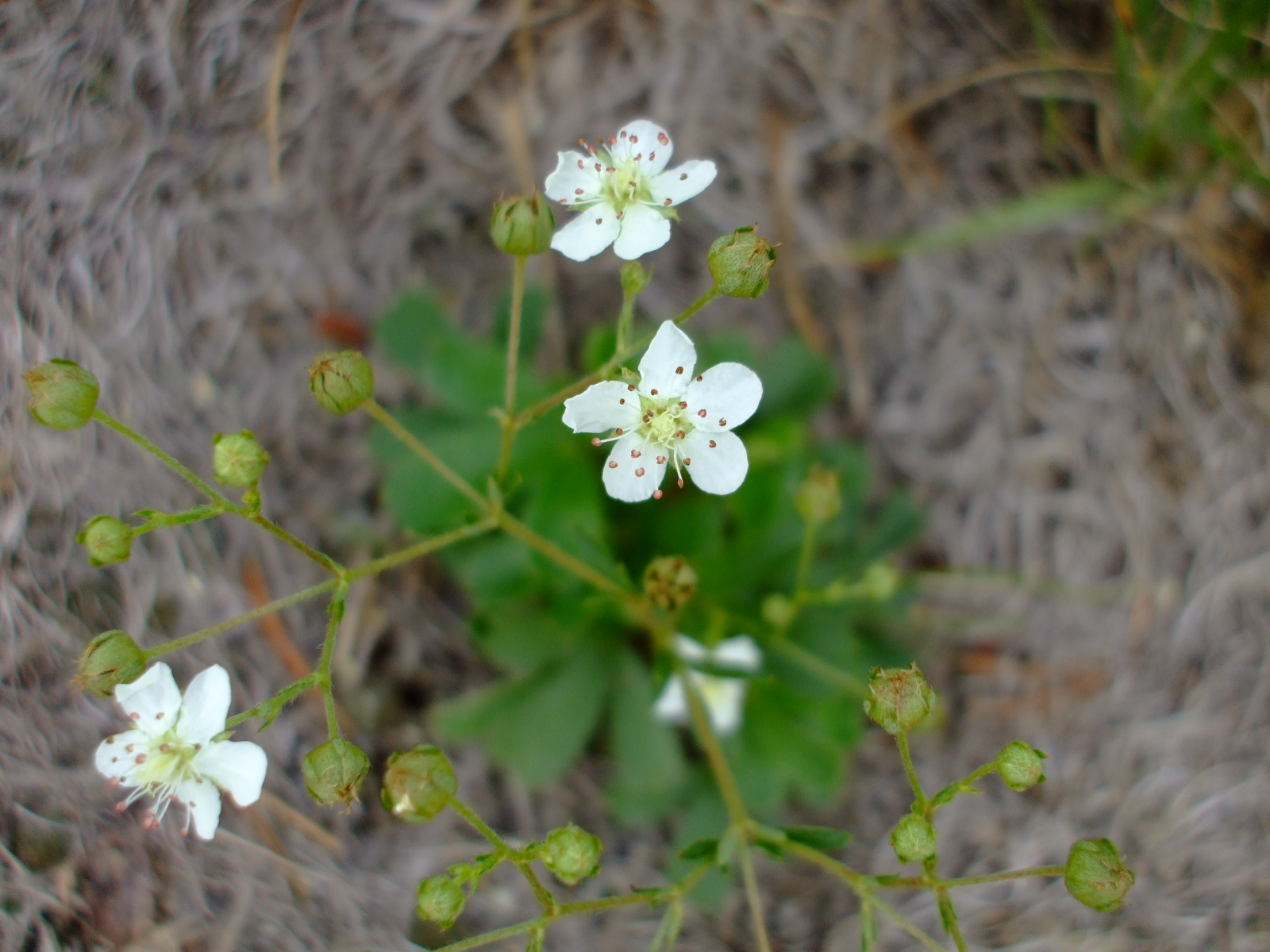 Other pictures of this plant:
Facts About this Plant:
Common Names: Shrubby Five Fingers, Three-Toothed Cinquefoil
Synonyms: Sibbaldia tridentata, Potentilla tridentata, Potentilla retusa
Sibbaldiopsis tridentata, or Shrubby Five Fingers, has a limited range in the US, found only in the Great Lakes states, the extreme Northeast, and also in most of the Appalachian Mountain states.
This plant is unique with leathery-looking sets of three leaves, and small white flowers. It grows only in dry, sandy, acidic areas, and can form dense stands of small plants. It grows close to the ground, but even if growing in a lawn that is mowed, it will come back and bloom quickly.
Back to The Plants.
Back to A-Z Listing.