Sedum pulchellum
(Widow's Cross)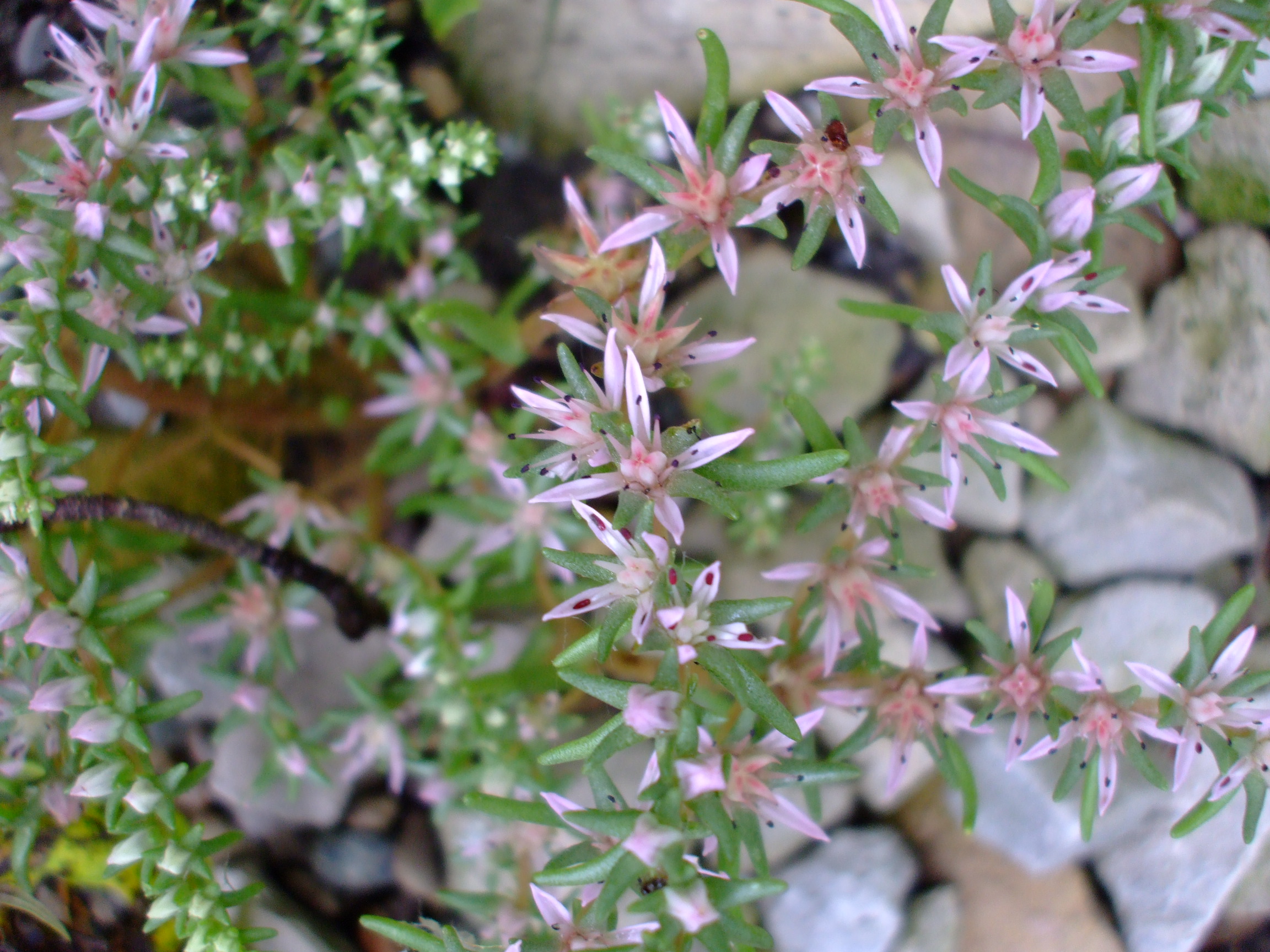 Other pictures of this plant:
Facts About this Plant:
Common Names: Widow's Cross, Glade Stonecrop, Widowscross, Lime Stonecrop, Pink Stonecrop
Synonyms: Chetyson pulchella, Chetyson vigilimontis, Sedum vigilimontis
Sedum pulchellum, or Widow's Cross, is an annual native to the Ozark region of the US, and a bit east of that as well. It grows in rocky outcrops, ledges and dry gravelly areas, blooming in late spring and early summer.
There are quite a few native Sedum species in the US, but many of them are confined to the Western US. This southern species can easily be identified by its early bloom time, its annual nature, and the white-pink color of its flowers.
Back to The Plants.
Back to A-Z Listing.