Pyrola secunda
(One-Sided Wintergreen)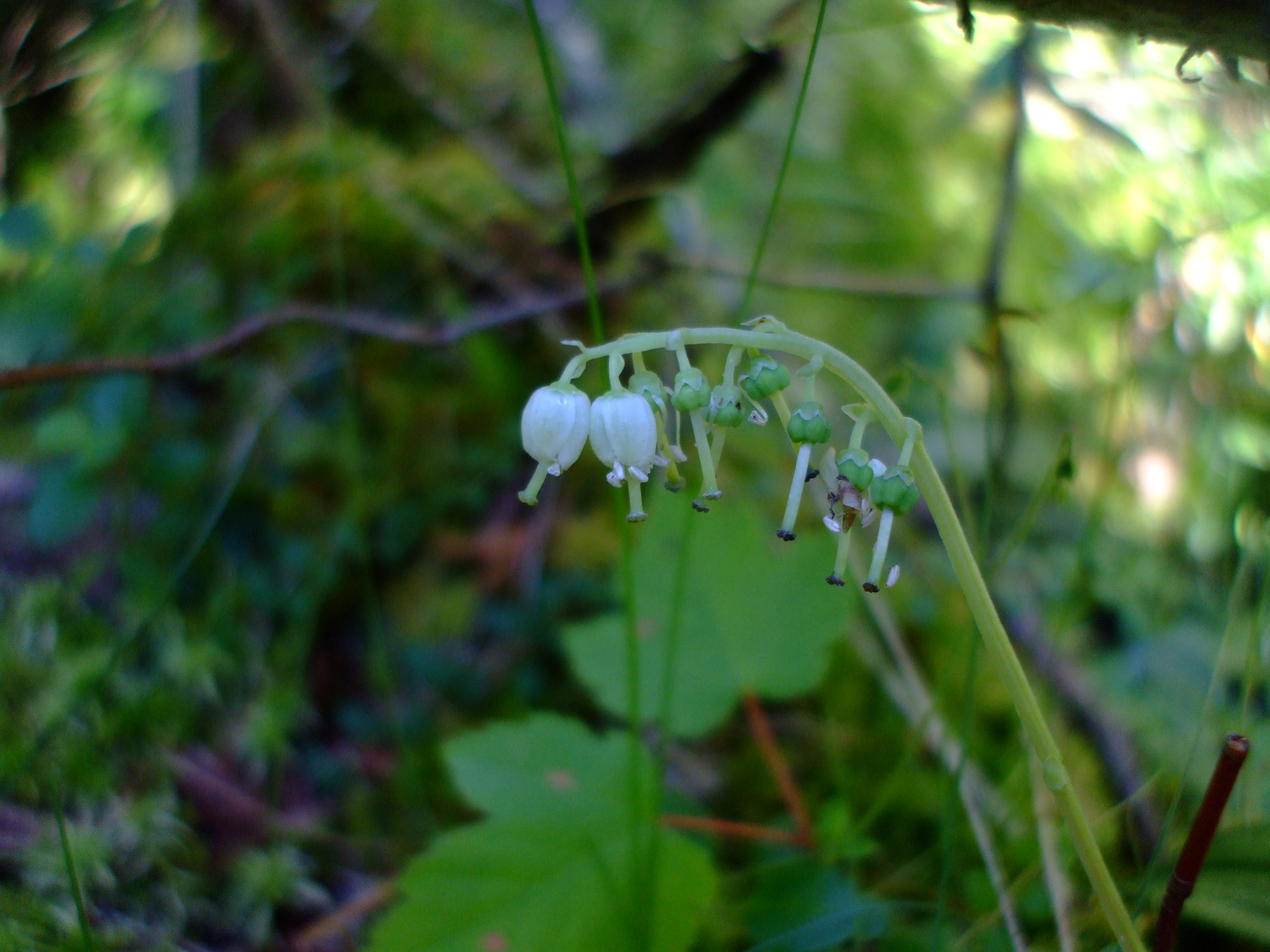 Other pictures of this plant:
Facts About this Plant:
Common Names: One-Sided Wintergreen, One-sided Shinleaf, Serrated Wintergreen, Sidebells Pyrola, One-sided Wintergreen, Sidebells Wintergreen
Synonyms: Orthilia secunda, Ramischia elatior, Ramischia secunda
Pyrola secunda, or One-Sided Wintergreen, is native to most of the United States, except the Southeast. It grows in moist, shady acidic forests and bogs. It blooms in mid-summer, with bell-shaped pale green to white flowers.
This species has been moved by many authorities from the genus Pyrola to Orthilia. It can rather easily be distinguished from the other Pyrolas in several ways. It has a short stature of only about five inches tall, when in bloom, its flowers are pale green, and are in a closed, bell-shape, and are only on one side of the stem, whereas other Pyrola species have white, green or pink flowers, with open petals and their flowers are on both sides of the stems. In addition, Pyrola secunda has leaves with small teeth on them, while Pyrola species have smooth edges.
Back to The Plants.
Back to A-Z Listing.