Prunella vulgaris
(Heal All)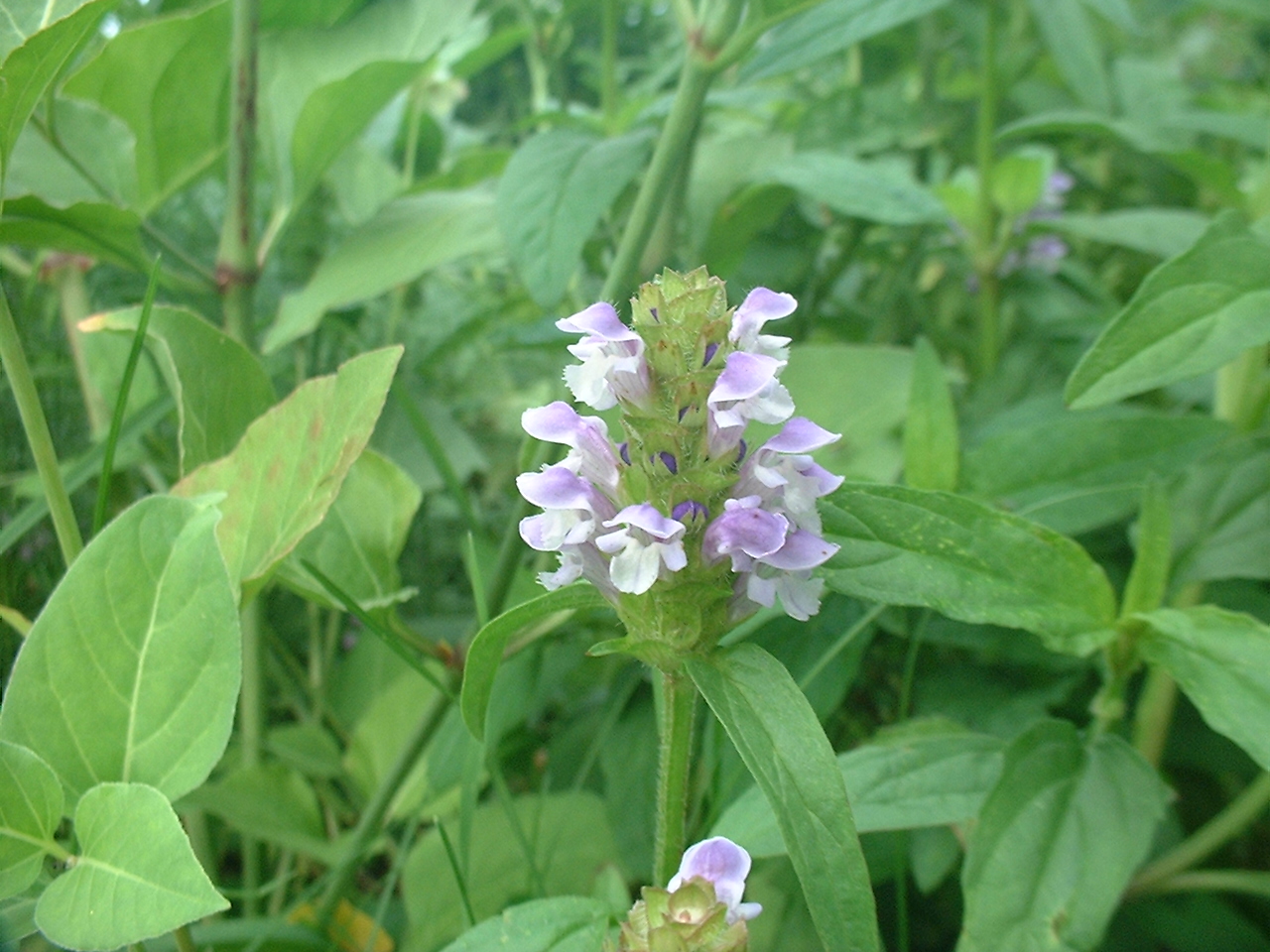 Other pictures of this plant:
Facts About this Plant:
Common Names: Heal All, Self-Heal, Common Self-Heal, Woundwort, Heart-of-the-Earth, Carpenter's Herb, Brownwort, Blue Curls
Bloom Time: May - September
Prunella vulgaris, or Heal All, is native to the entire continental United States. It grows in open woods, as well as woodland edges, as well as in lawns, fields, meadows and prairies. It blooms in mid spring to early fall, often blooming several times, or in lawns, coming back from being mowed with new flowers. It has small purple flowers that resemble orchids with their fringed edges.
This is the only species in this genus in the US, and it is easily identified by its many small purple flowers on erect stems, that have a fringed edge, and also by its many hairy bracts on the flower head. See photo for detail.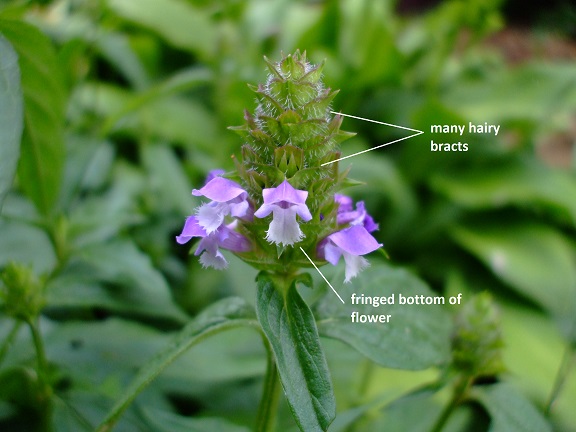 Back to The Plants.
Back to A-Z Listing.