Portulaca pilosa
(Kiss Me Quick)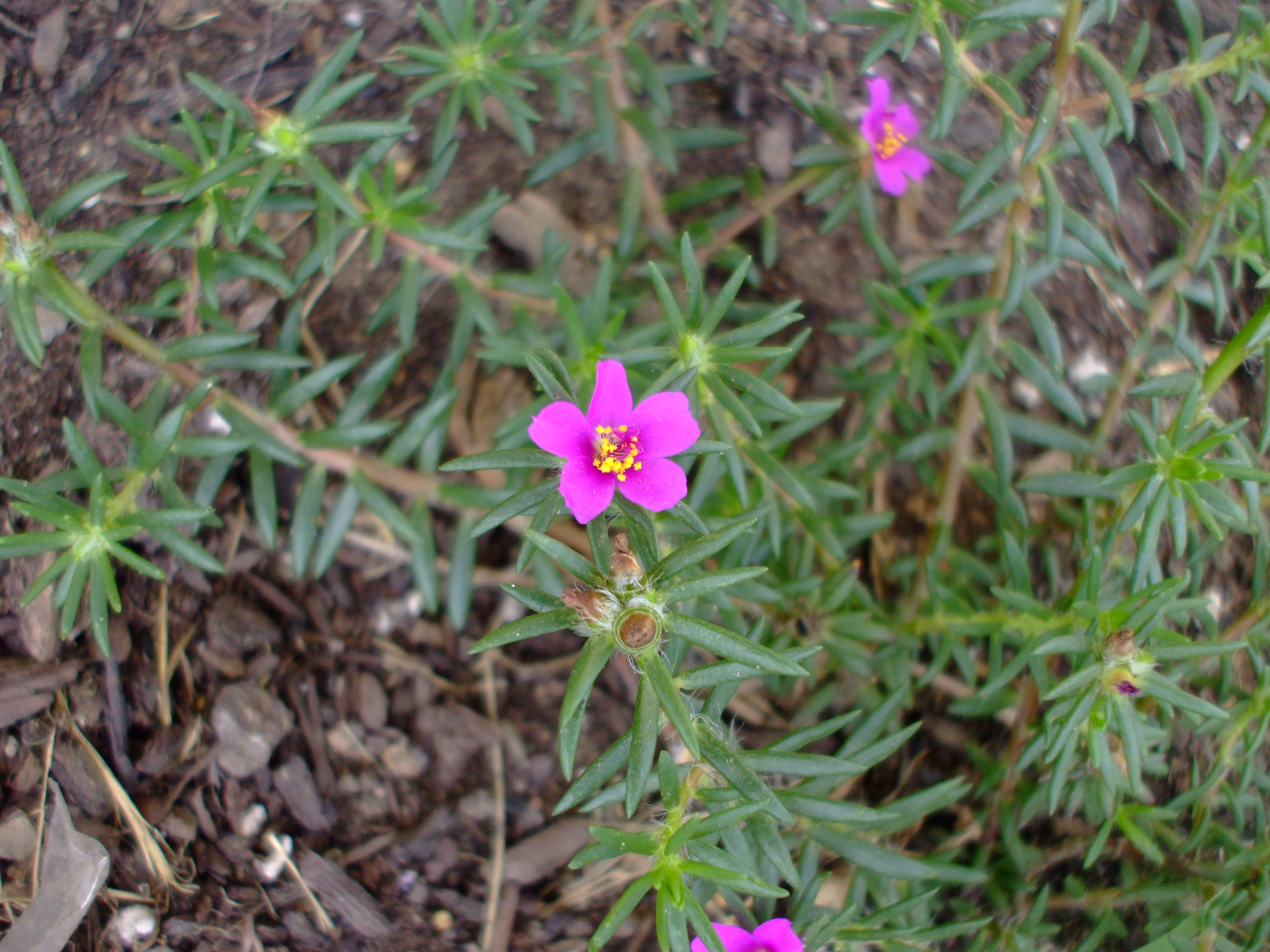 Other pictures of this plant:
Facts About this Plant:
Common Names: Kiss Me Quick, Pink Purslane, Hairy Pigweed, Chisme
Synonyms: Portulaca cyanosperma, Portulaca mundula
Bloom Time: June - October
Portulaca pilosa, or Kiss Me Quick, is an annual native to most of the southern half of the United States. It grows in driveways, parking lots, waste ground, and in lawns, gardens and other disturbed open areas in dry, sandy soil.
There are seven native species of Portulaca and two non-natives. More information on identifying and distinguishing these will be added soon.
Back to The Plants.
Back to A-Z Listing.