Parietaria pensylvanica
(Pennsylvania Pellitory)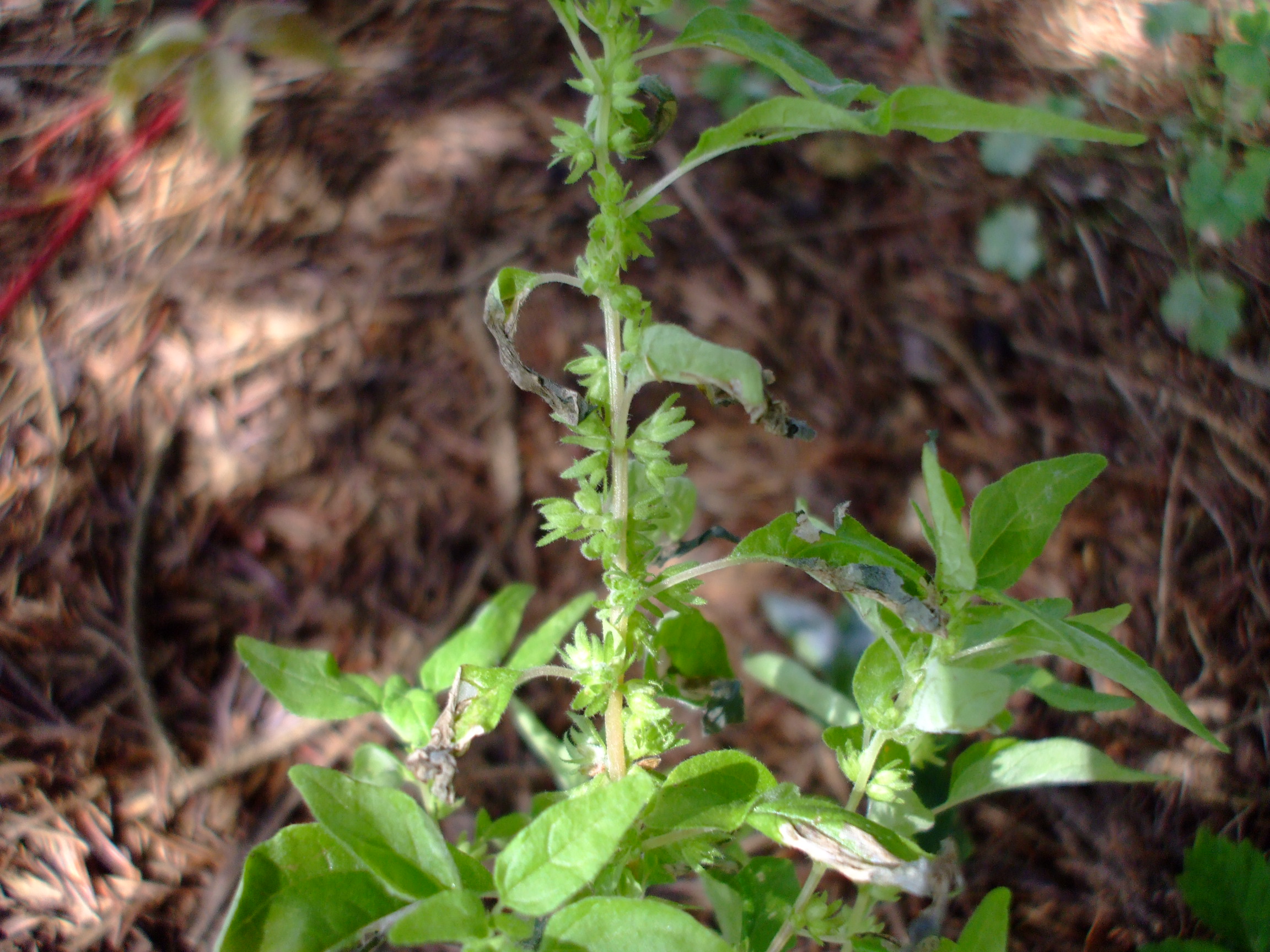 Other pictures of this plant:
Facts About this Plant:
Common Names: Pennsylvania Pellitory
Synonyms: Parietaria obtusa, Parietaria occidentalis

Bloom Time: May - September
Parietaria pensylvanica, or Pennsylvania Pellitory, is native and reported in the entire United States, though it is apparently rare in Florida, Georgia and the Carolinas. It is an annual that grows in yards, under shrubs, in waste areas, and also on forest floors and thickets. It blooms throughout much of the season, starting in mid spring and continuing to early fall, with relatively small green flowers that are easily overlooked.
This plant looks similar to other similar plants, like those in the Acalphya genus. The easiest way to distinguish it is by its untoothed leaves and the many small green flowers that go up and down almost the entire stem.
Back to The Plants.
Back to A-Z Listing.