Nuttallanthus canadensis
(Blue Toadflax)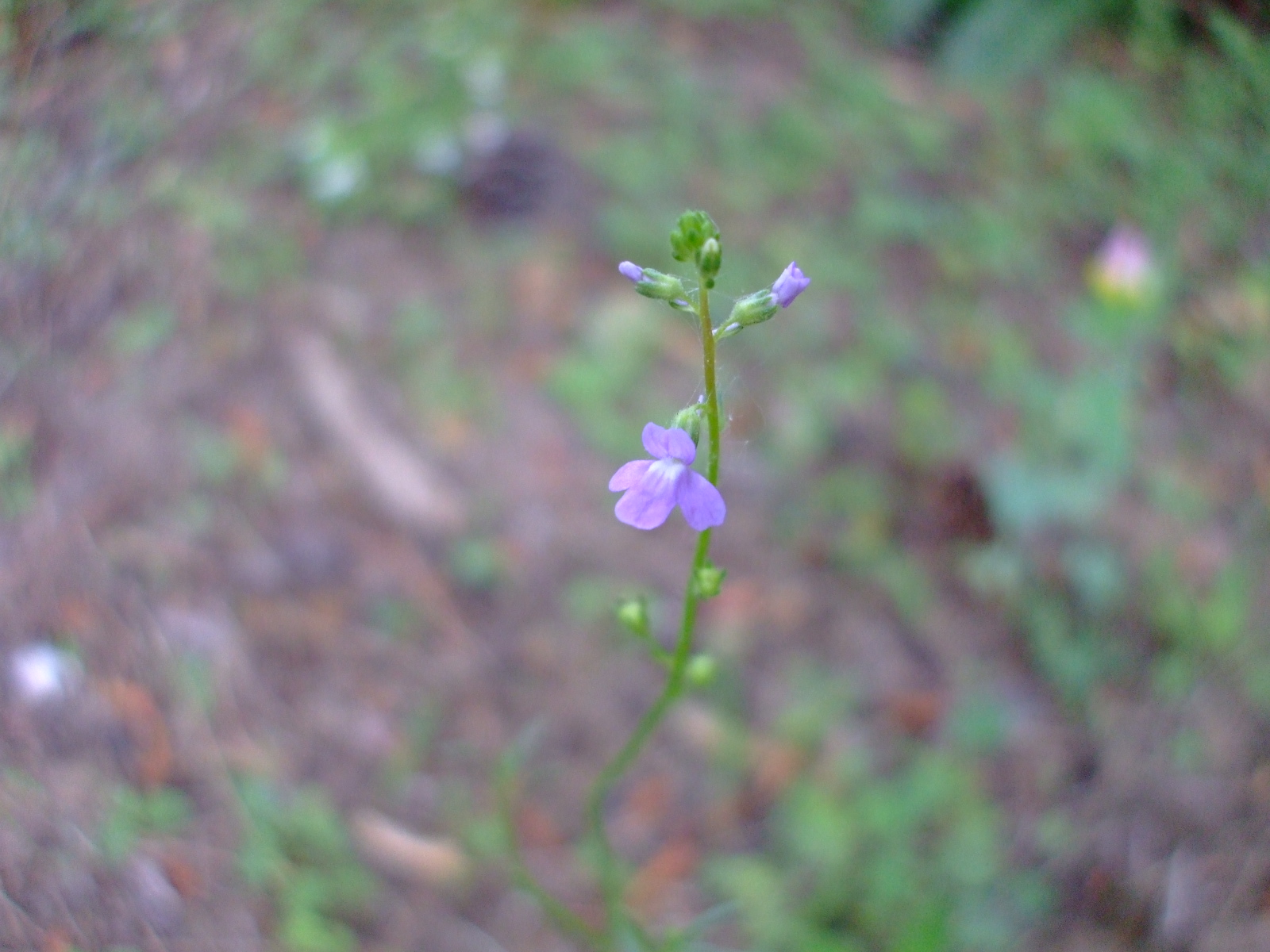 Other pictures of this plant:
Facts About this Plant:
Common Names: Blue Toadflax, Canada Toadflax, Old Field Toadflax
Synonyms: Linaria canadensis

Bloom Time: April - September
Nuttallanthus canadensis, or Blue Toadflax, is native to most of the eastern and central United States. It is an annual that blooms in sandy areas of fields and prairies, along roads and railroads, in open woodlands and on woodland trails. In some areas where it is very warm, it may bloom year-round.
This plant looks very similar to another close relative, Nuttallanthus texanus. Nuttallanthus canadensis can be distinguished by its flowers: they are typically smaller, and they also either are spurless, or they do not have a spur that faces downward, whereas Nuttallanthus texanus usually has a spur that faces downward. See the photo below for a comparison.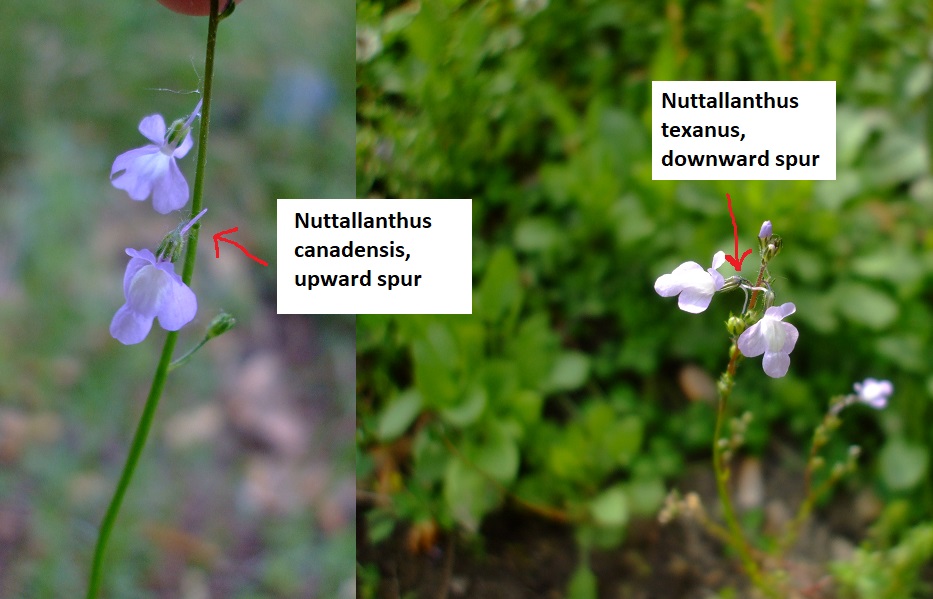 Back to The Plants.
Back to A-Z Listing.