Manfreda virginica
(American Aloe)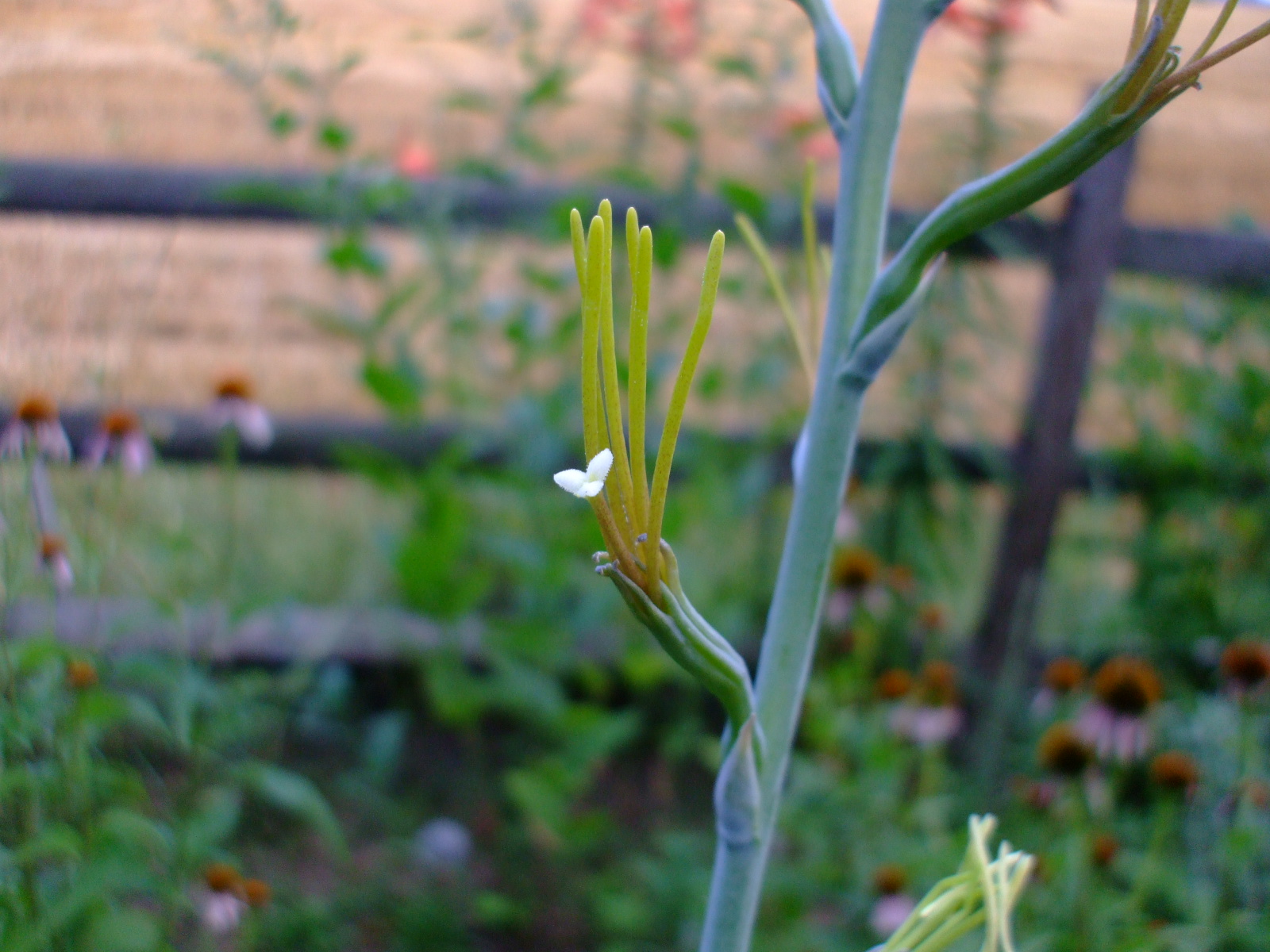 Other pictures of this plant:
Facts About this Plant:
Common Names: American Aloe, False Aloe, Eastern Agave, American Agave, Virginia Agave, Rattlesnake Master
Synonyms: Agave lata, Agave tigrina, Agave virginica, Allibertia intermedia, Manfreda tigrina, Polianthes lata, Polianthes virginica
Bloom Time: July - October
Manfreda virginica, or American Aloe, is native to most of the southeastern United States. It grows in dry fields, open woods and glades, often in sandy soil. It blooms in mid to late summer with wands of green-yellow flowers.
This species is quite unique, resembling the southwestern Agaves, but it can be easily differentiated, by its floppier leaves, and the fact that it blooms many times, unlike many Agave species, and it is also geographically separated. The only other similar species is Manfreda maculosa, which grows in southern Texas only, and has many spots on its leaves.
Back to The Plants.
Back to A-Z Listing.