Lycopus uniflorus
(Northern Bugleweed)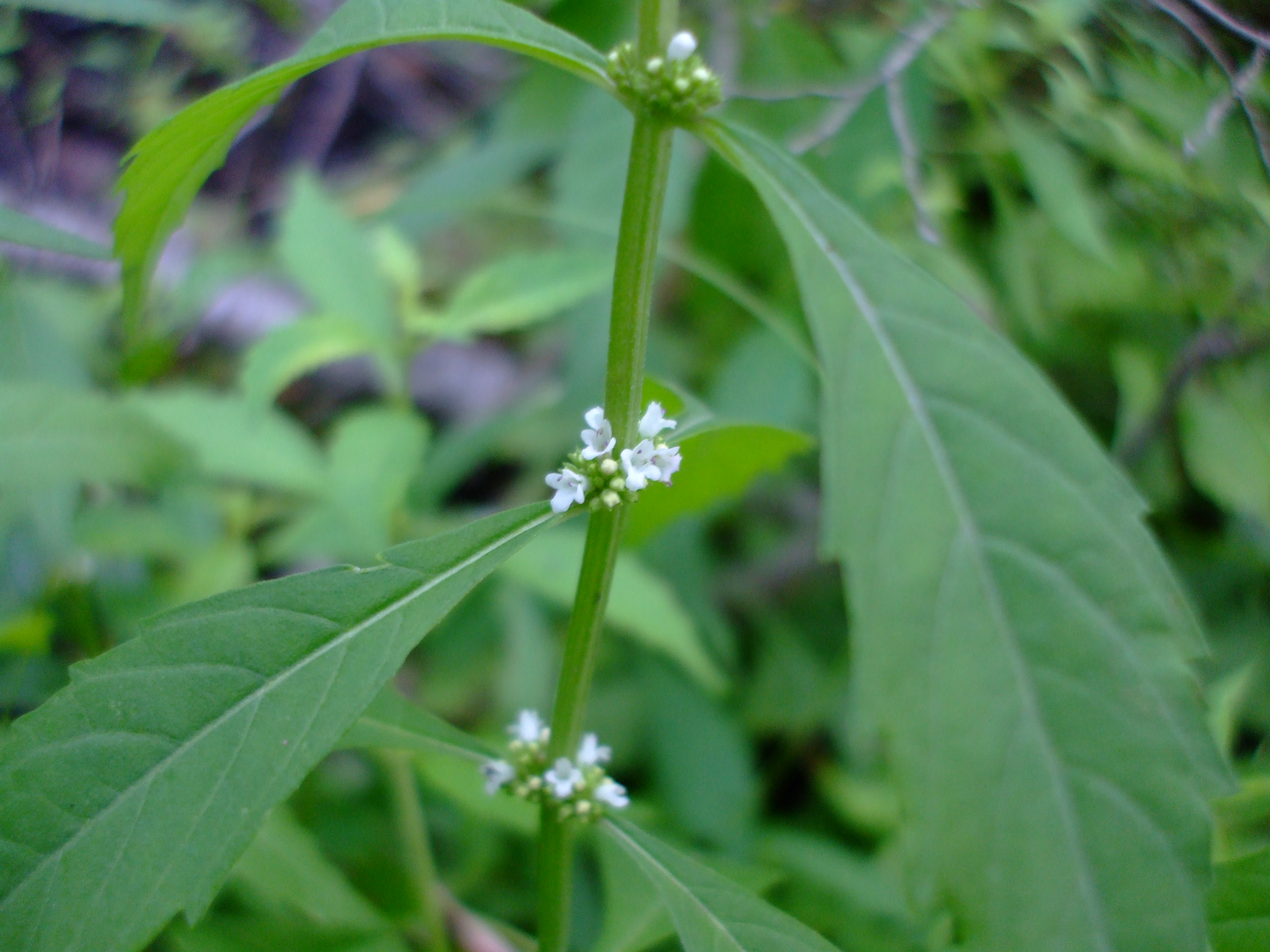 Other pictures of this plant:
Facts About this Plant:
Common Names: Northern Bugleweed, Northern Water Horehound, Bugleweed
Bloom Time: July - September
Lycopus uniflorus, or Northern Bugleweed, is native to most of the entire United States, except the southern tier of the US. It grows in moist soil, on shorelines, and in wet meadows and prairies. It blooms in mid summer into fall, with groups of small white flowers in whorls around the stem.
There are seven native species of Lycopus in the US and five of them have a wide distribution. The species can be differentiated in the following way:

Lycopus americanus: has many leaves with deep lobes, often lower on the plant; the tubes around its flowers and fruits are much longer than the fruits.
Lycopus asper: has no lobes on its leaves, which are also coarse; it has larger flowers than the other species, and the tube around its flowers, and later the fruits, it longer than the fruits
Lycopus rubellus: has larger flowers, conspicuous stolons and
Lycopus uniflorus: has toothed leaves with no lobes; the tube around its flowers and later fruits, is about as long as the fruits, but not longer than them; and it has smaller flowers.
Lycopus virginicus: has smaller flowers, and the tubes around its flowers and fruits are very short and do not extend past the fruit at all; additionally, it has bigger, broader leaves than the other species. Comparison photos will be posted at a later time.
Back to The Plants.
Back to A-Z Listing.