Lonicera oblongifolia
(Swamp Honeysuckle)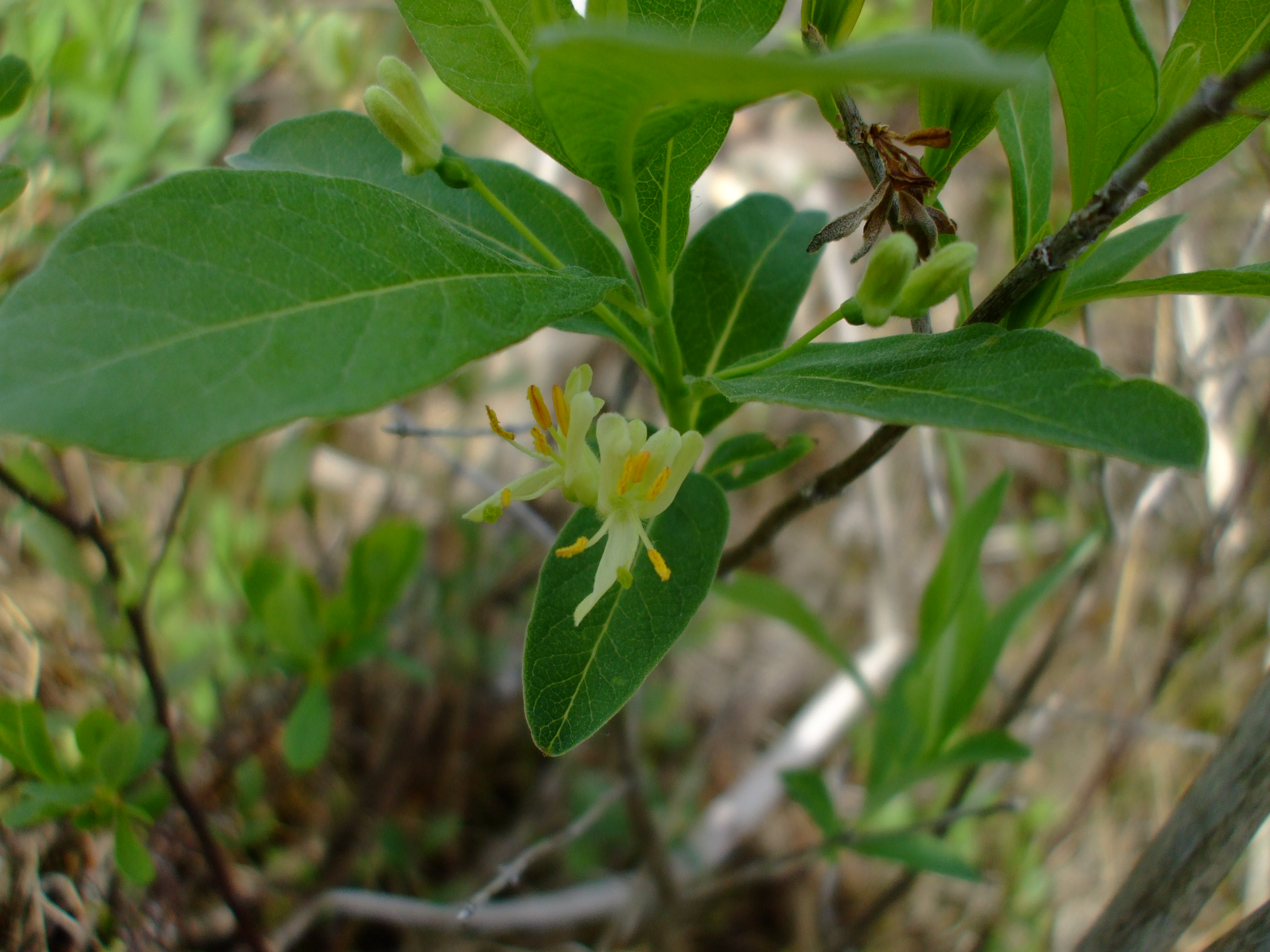 Other pictures of this plant:
Facts About this Plant:
Common Names: Swamp Honeysuckle, Swamp Fly Honeysuckle
Lonicera oblongifolia, or Swamp Honeysuckle, is native only to the Northeastern US and the Great Lakes states, and it is rare in some of those areas. It is a perennial shrub, that grows in swamps, bogs, fens and moist thickets and woods. It has cream colored flowers in late spring.
More information will be made available soon about this species and telling it apart from others.
Back to The Plants.
Back to A-Z Listing.