Lilium philadelphicum
(Wood Lily)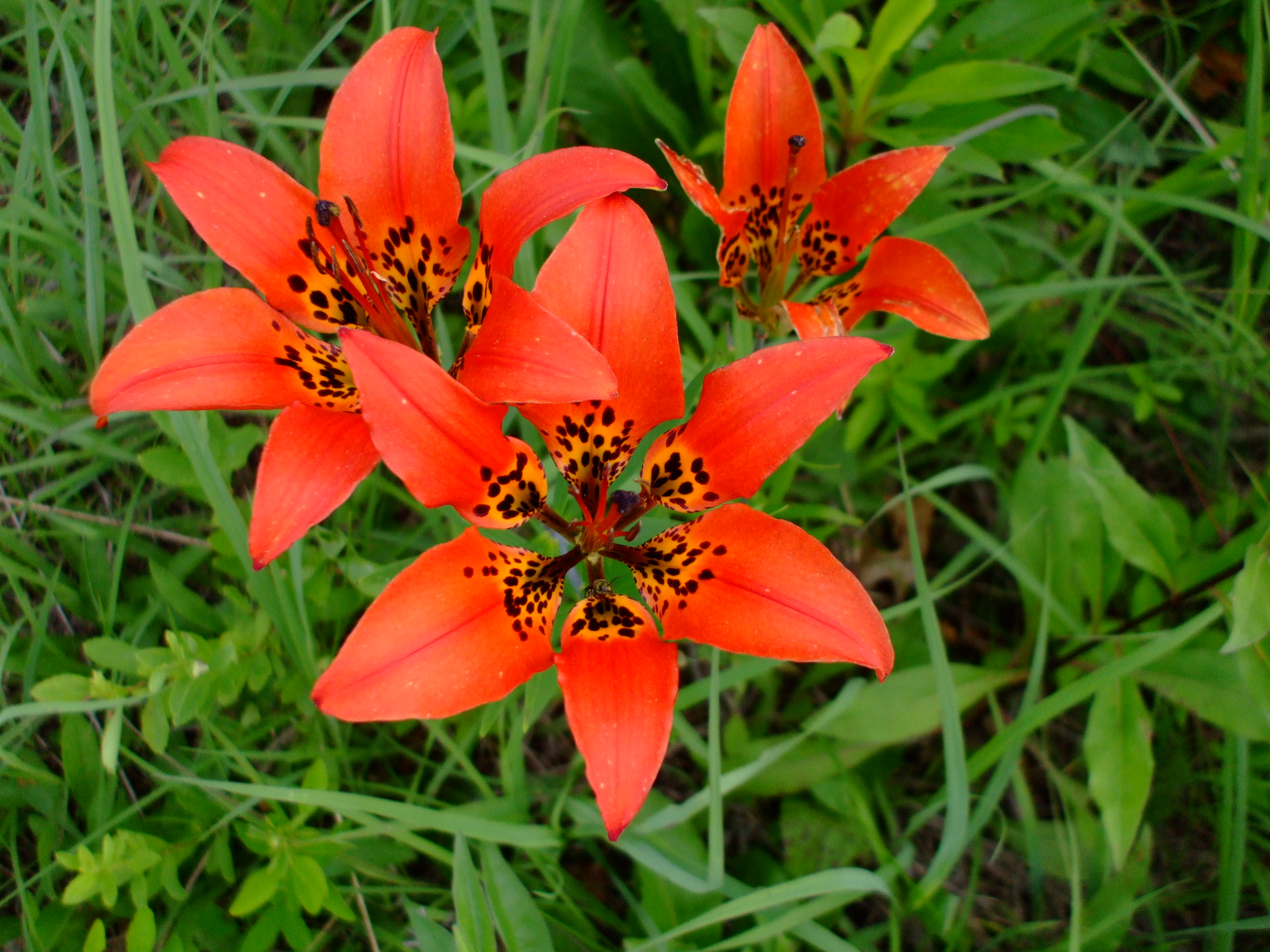 Other pictures of this plant:
Facts About this Plant:
Common Names: Wood Lily, Prairie Lily, Western Red Lily, Philadelphia Lily
Lilium philadelphicum, or Wood Lily, is native to most of the northeastern quarter of the United States, as well as part of the central and Rocky Mountain areas. It grows in dry, sandy prairies, blooming in mid spring.
This species of lily is fairly easy to reocognize among its close cousins; it has a short stature, usually no more than a foot, and a single stalk with one to three flowers; the petals are bright orange to reddish, and the petals do not touch each other at the base, leaves a gap of space between each petal at the bottom of the flower.
Back to The Plants.
Back to A-Z Listing.