Ledum groenlandicum
(Labrador Tea)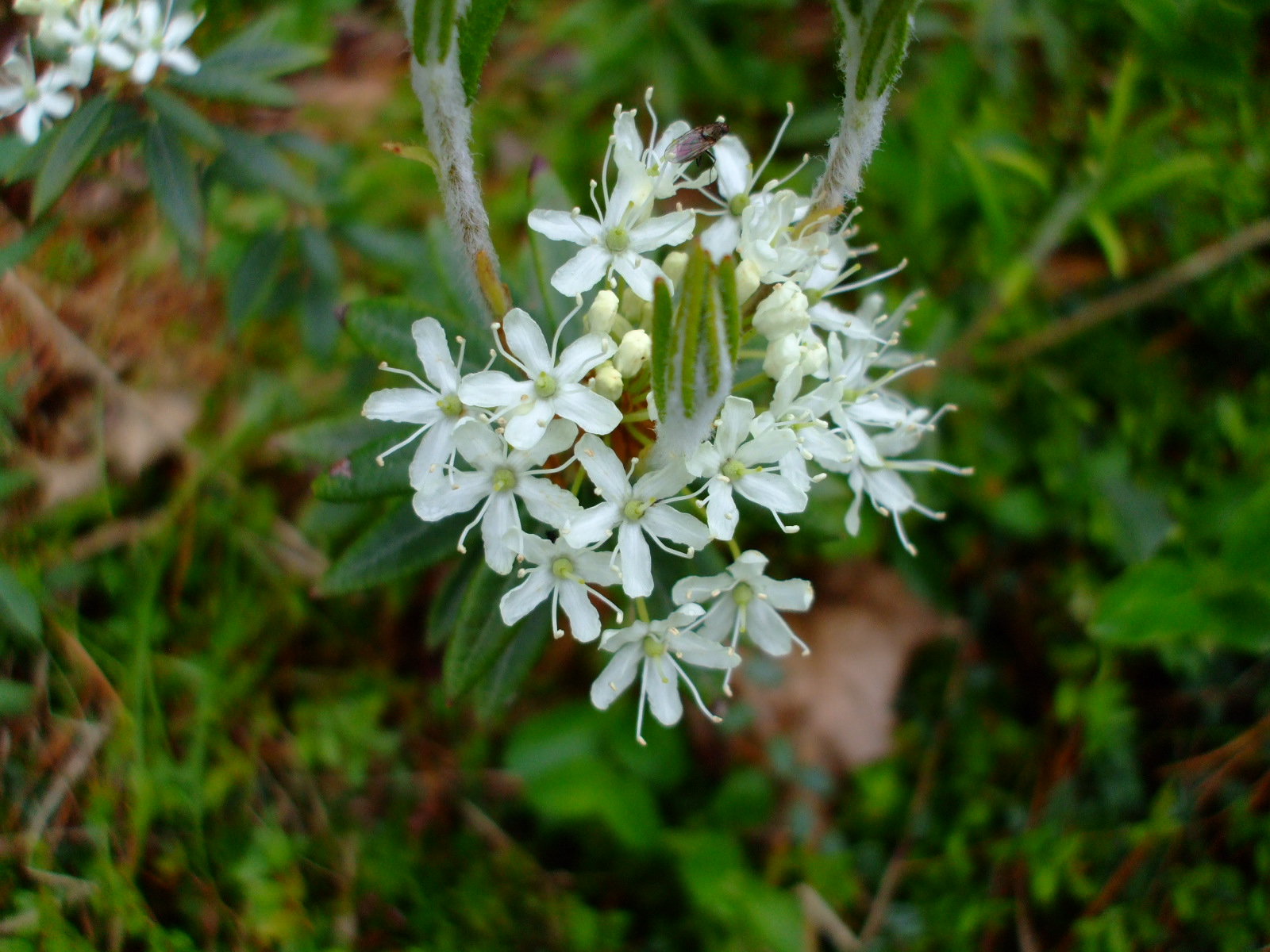 Other pictures of this plant:
Facts About this Plant:
Common Names: Labrador Tea, Bog Labrador Tea, Muskeg Tea, Swamp Tea, Hudson's Bay Tea
Synonyms: Ledum palustre, Rhododendron groenlandicum
Ledum groenlandicum, or Labrador Tea, is native to only the northern most tier of the United States. It is a perennial shrub, which grows in moist open woods, bogs and swamps in acidic soil, and often in sphagnum. It blooms in late spring to early summer with medium sized bright white flowers.
This species looks similar to a Rhododendron or azalea, and in fact, some now put it in that genus. It is easy to recognize because it has smaller leaves, whose undersides are fuzzy and brown.
Back to The Plants.
Back to A-Z Listing.