Hypericum punctatum
(Spotted St. Johnswort)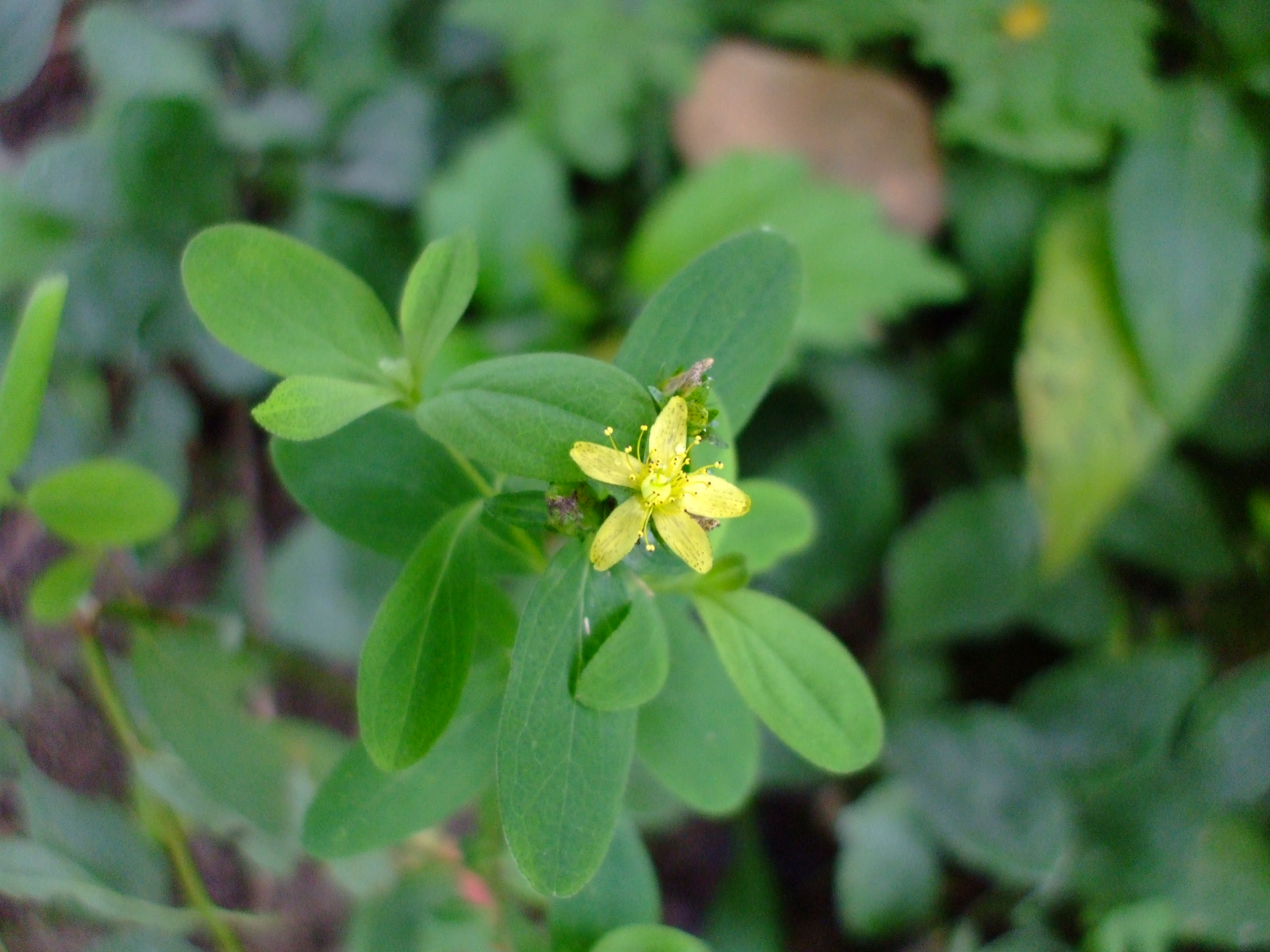 Other pictures of this plant:
Facts About this Plant:
Common Names: Spotted St. Johnswort, Dotted St. Johnswort, Black Dotted St. Johnswort
Synonyms: Hypericum subpetiolatum
Bloom Time: June - August
Hypericum punctatum, or Spotted St. Johnswort, is native to the eastern half of the United States. It is a perennial, which grows in dry open woods, prairies, fields, along railroads, and also on edges of woods and streambanks. It blooms in mid summer with medium-sized yellow flowers.
There are a large number of Hypericum species in the United States, however, this species has a specific trait that makes it easy to identify. Namely, it has black dots on virtually all parts of the plant, sometimes even the flowers. These dots are especially prominent on the leaves and stems. This, coupled with the medium-sized flowers, easily separate it from most other species. See photo below for an example of the dots.
Back to The Plants.
Back to A-Z Listing.