Geranium robertianum
(Herb Robert)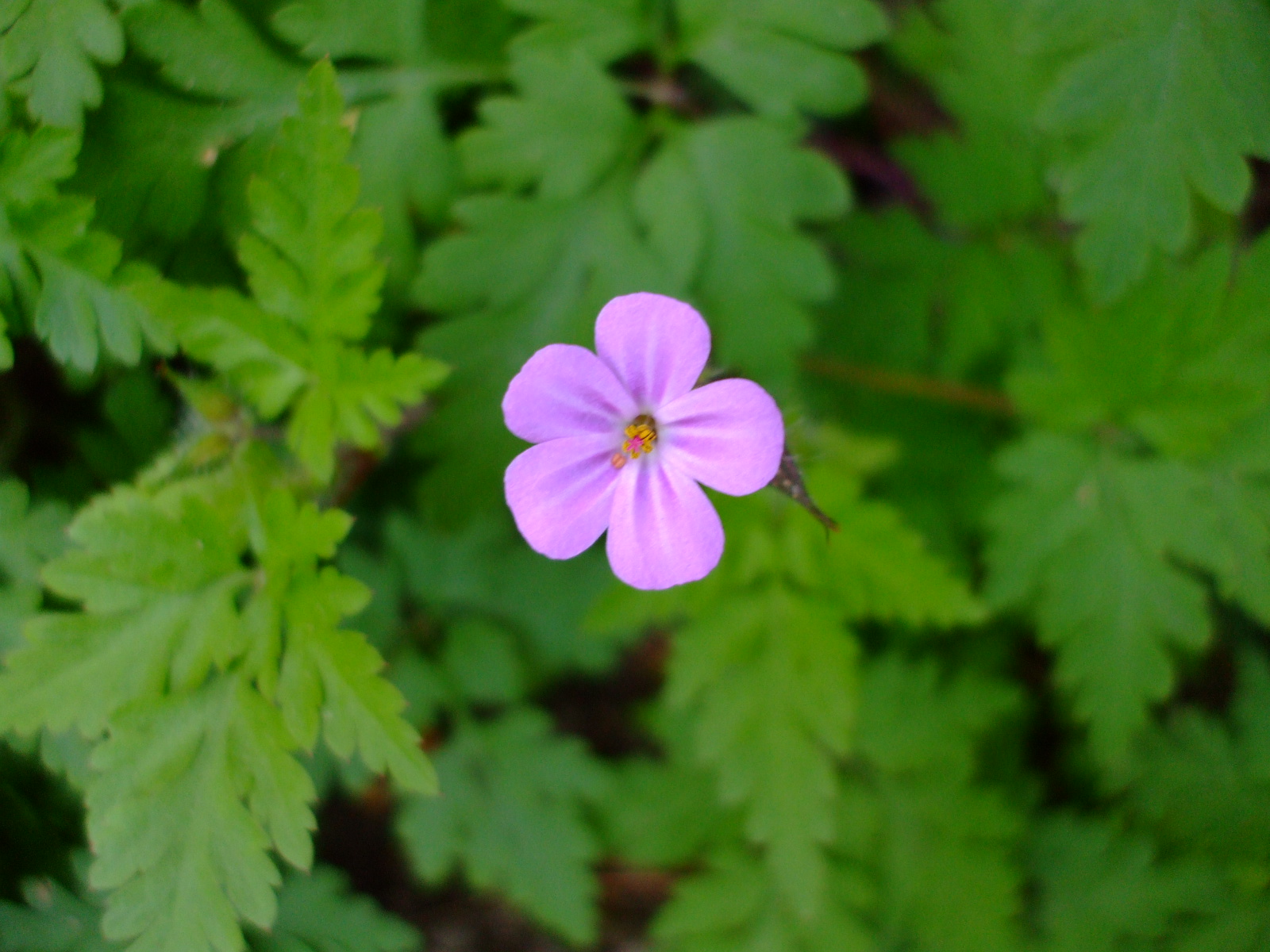 Other pictures of this plant:
Facts About this Plant:
Common Names: Herb Robert, Mountain Cranesbill, Robert Geranium
Lifespan: Annual, Short-lived Perennial
Bloom Time: April - November
Geranium robertianum, or Herb Robert, is native to the northeastern quarter of the United States, and it is considered adventive and introduced to the West Coast. It is either an annual, or a short-lived perennial, which grows in many locations, including moist to dry open woods, waste areas, and woodland edges, and it will grow in varied conditions, if introduced to them. It begins blooming in late spring with bright pink, small flowers, and it will often continue until frost.
This plant is rather distinct, with its small pink flowers, and hairy, divided fern-like leaves; additionally, it has an unmistakeable odor when the leaves are just grazed: some find the odor pleasant, and others find it distasteful. This aroma especially separates this species from the other native Geranium species.
Back to The Plants.
Back to A-Z Listing.