Geranium maculatum
(Wild Geranium)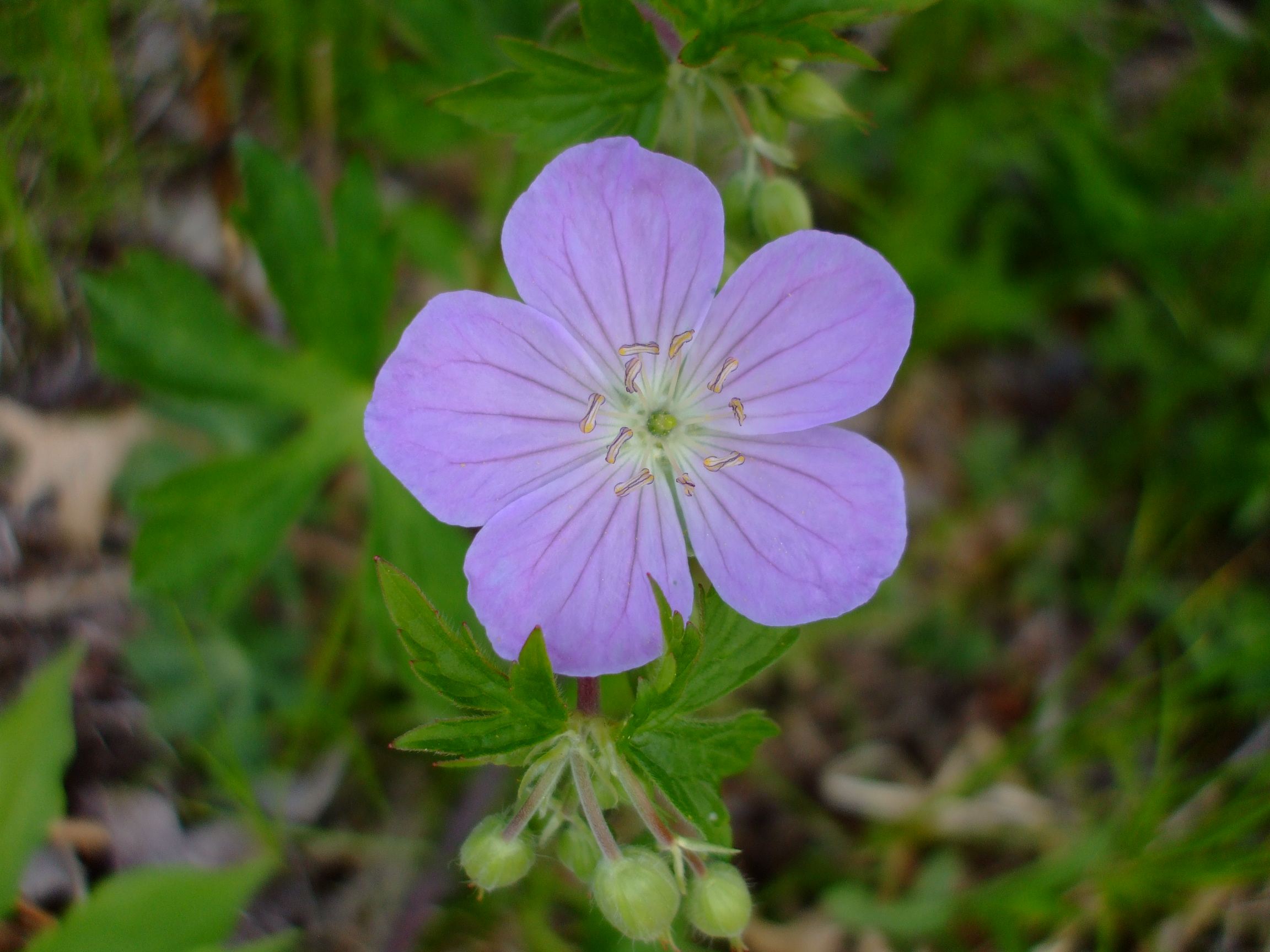 Other pictures of this plant:
Facts About this Plant:
Common Names: Wild Geranium, Spotted Geranium, Cranesbill, Wood Geranium
Geranium maculatum, or Wild Geranium, is native to most of the eastern United States. It grows in open woods, as well as woodland edges. It blooms in mid to late spring, with medium pinkish flowers.
This species is easily distinguished from all the others in the US by its medium to large sized light pink flowers. Flowers are typically at least an inch in diameter, sometimes a bit larger.
Back to The Plants.
Back to A-Z Listing.