Epigaea repens
(Trailing Arbutus)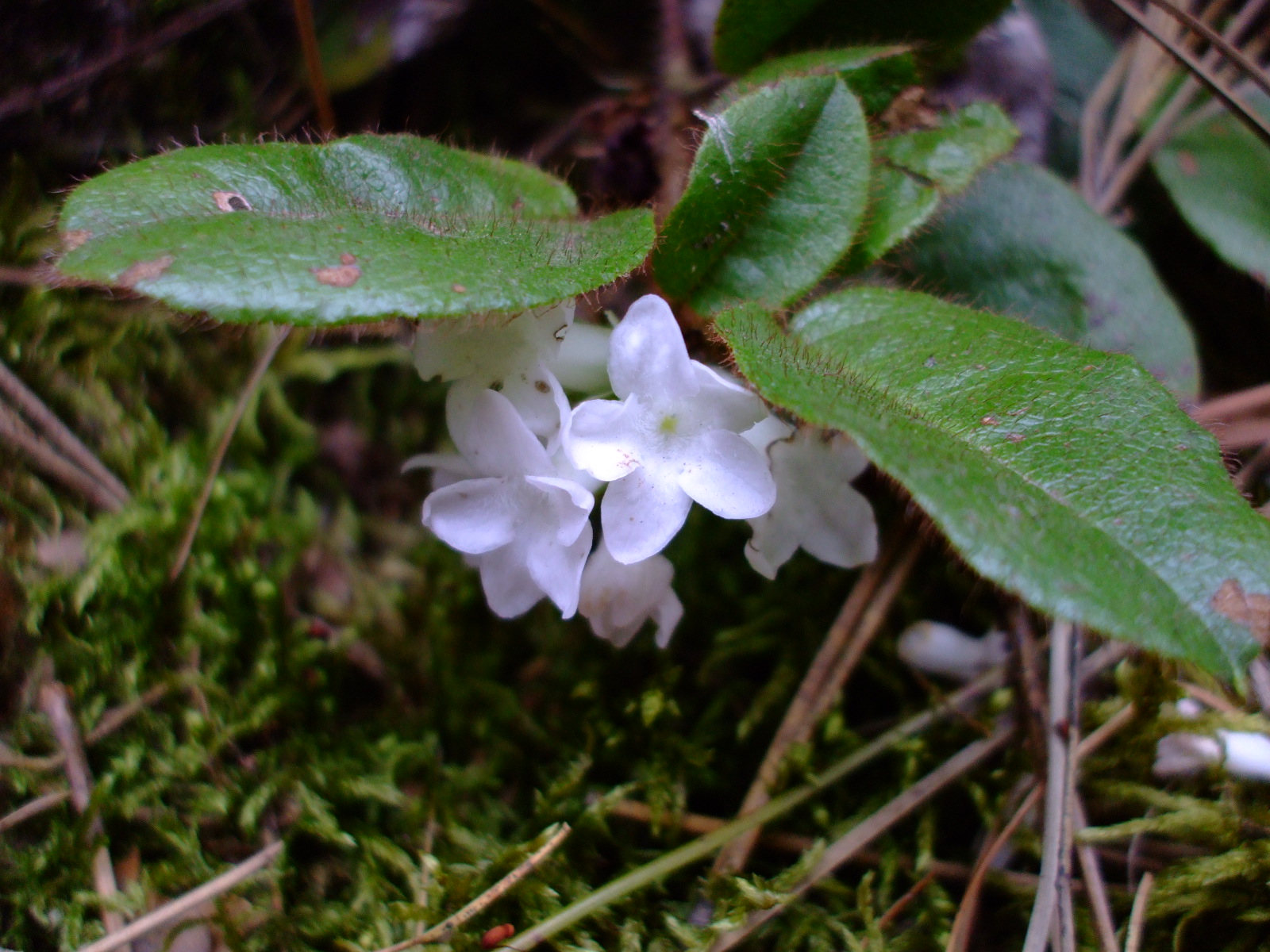 Other pictures of this plant:
Facts About this Plant:
Common Names: Trailing Arbutus, Mayflower
Epigaea repens, or Trailing Arbutus, is native to the Appalachian area, and into the Northeast, as well as the Great Lakes States. It grows in dry, or moist, rocky acidic soil. It can be found in very dry, sandy soil, or in moist bogs, as long as the soil is acidic. It typically grows on slopes that help keep leaves off it in winter. It has evergreen leaves and blooms in early spring with pink to whitish flowers that have a very fragrant smell.
This is the only member of this genus in the US. It can easily be distinguished from other similar plants in the Heath family by its large leaves, its trailing habit, its early bloom time and large pink flowers, and its stems with small brown-orange hairs on them.
Back to The Plants.
Back to A-Z Listing.