Diervilla lonicera
(Northern Bush Honeysuckle)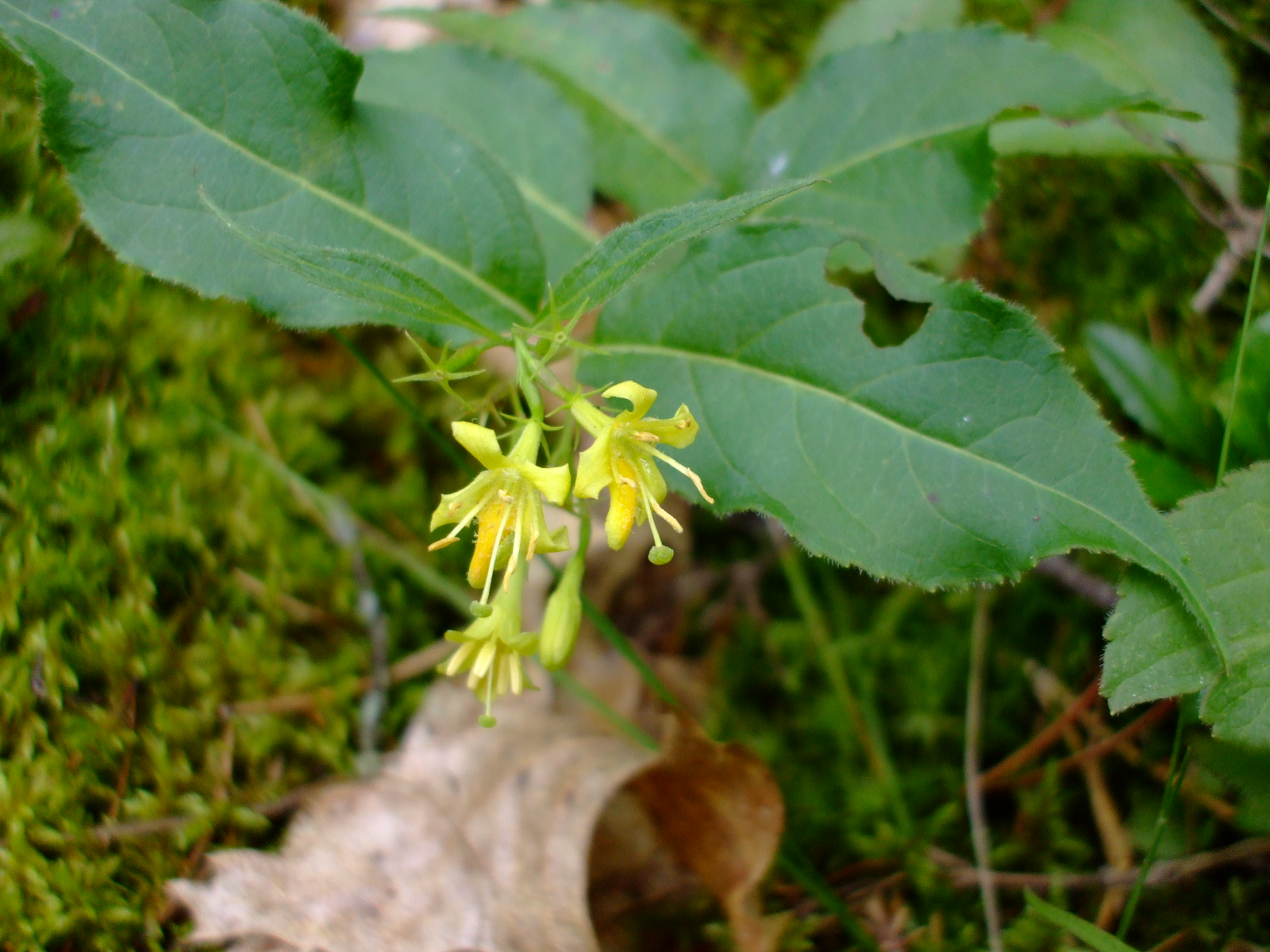 Other pictures of this plant:
Facts About this Plant:
Common Names: Northern Bush Honeysuckle, Low Bush Honeysuckle, Dwarf Bush Honeysuckle, Yellow-flowered Upright Honeysuckle, Bush Honeysuckle
Diervilla lonicera, or Northern Bush Honeysuckle, is native to the northeastern quarter of the United States, and also extends downward slightly into the Appalachian area . It grows in dry open woods, woodland edges and open clearings, often in sandy, acidic soil. It blooms in mid summer, with bell-shaped yellow flowers.
Diervilla lonicera is one of three species of Diervilla. The three only overlap in range in a very small portion of the lower Appalachians. They can be distinguished by their size, Diervilla lonicera only grows to about two feet at the largest; the other two species grow larger, but Diervilla rivularis has hairy leaves, while Diervilla sessilifolia does not.
Back to The Plants.
Back to A-Z Listing.