Dichondra carolinensis
(Pony's Foot)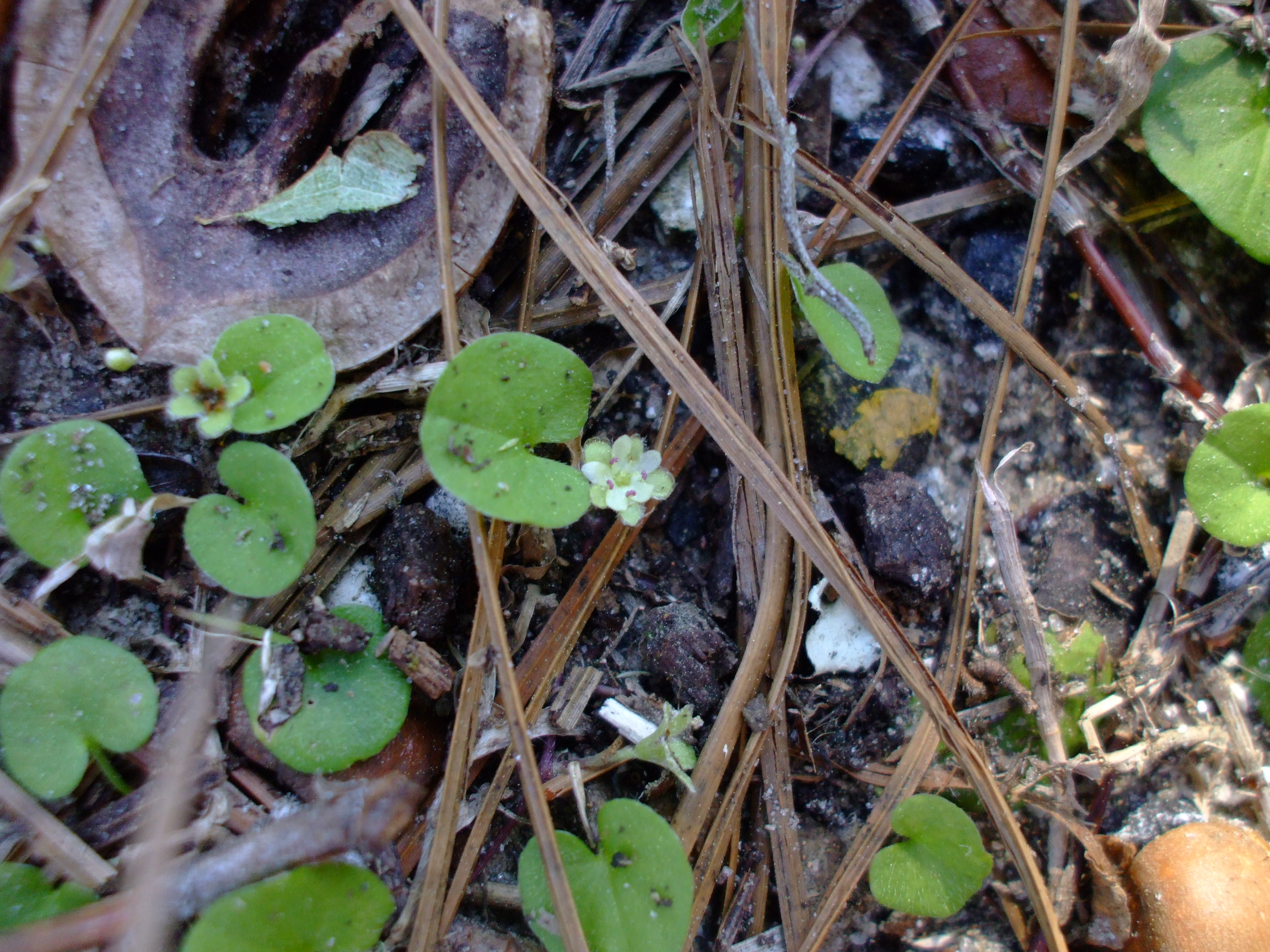 Other pictures of this plant:
Facts About this Plant:
Common Names: Pony's Foot, Carolina Ponysfoot
Bloom Time: Year Round, where warm
Dichondra carolinensis, or Pony's Foot, is native to the southeastern US coastal states from Texas to Virginia, and is also found in some areas of Missouri, Arkansas, Oklahoma and Tennessee and is working into other more northern states. It is a perennial that creeps along the ground in open woods, in lawns, along roadsides and trails, and in hammocks and floodplains. It blooms year-round, where it is warm, and starting in early spring through fall, where colder; it has small cream white flowers.
This plant is easy to recognize by its round to kidney-shaped leaves and its weedy, creeping habit. Thus, it is not easily confused with many other plants.
Back to The Plants.
Back to A-Z Listing.