Desmodium canadense
(Showy Tick Trefoil)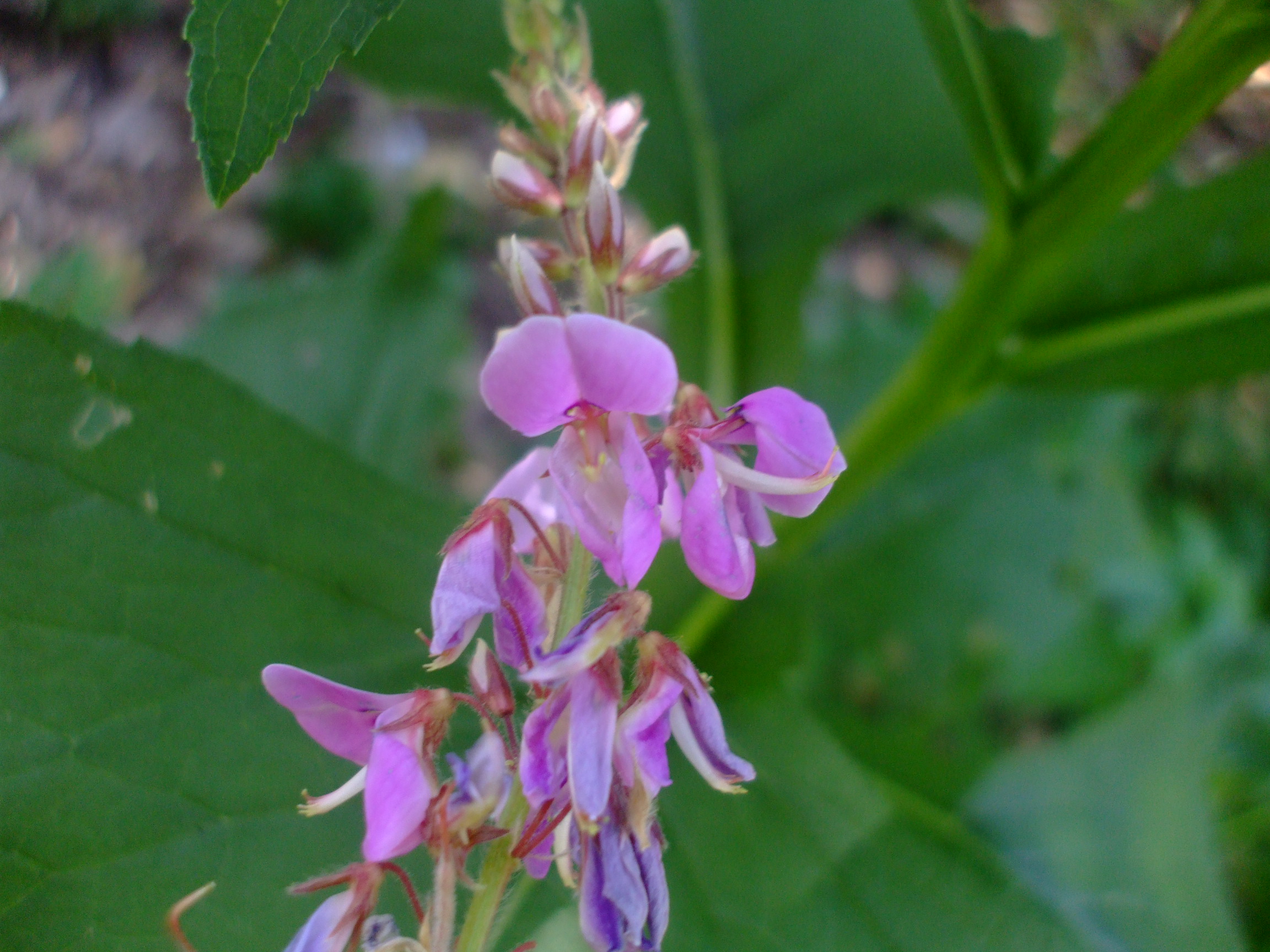 Other pictures of this plant:
Facts About this Plant:
Common Names: Showy Tick Trefoil, Hoary Tick Trefoil, Hoary Tick Clover, Showy Tick Clover, Canada Tick Trefoil, Canada Tick Clover
Synonyms: Meibomia canadensis
Bloom Time: June - August
Desmodium canadense, or Showy Tick Trefoil, is native to the northeastern quarter of the United States, as well as some of the central US. It grows in open prairies and meadows, as well as along woodland edges and open woods, usually in drier, sandy soil. It blooms in mid summer, with beautiful pink-purple flowers.
There are a number of Desmodium species in the United States, and most are very similar. Many are differentiated on the basis of their leaves and seed pods, and a few other factors, like the presence of hair or stipules. Desmodium canadense is a tall species with a very showy group of flowers, but some species look similar. More comparison information and photos will be posted at a later time.
Back to The Plants.
Back to A-Z Listing.