Cornus sericea
(Red Osier Dogwood)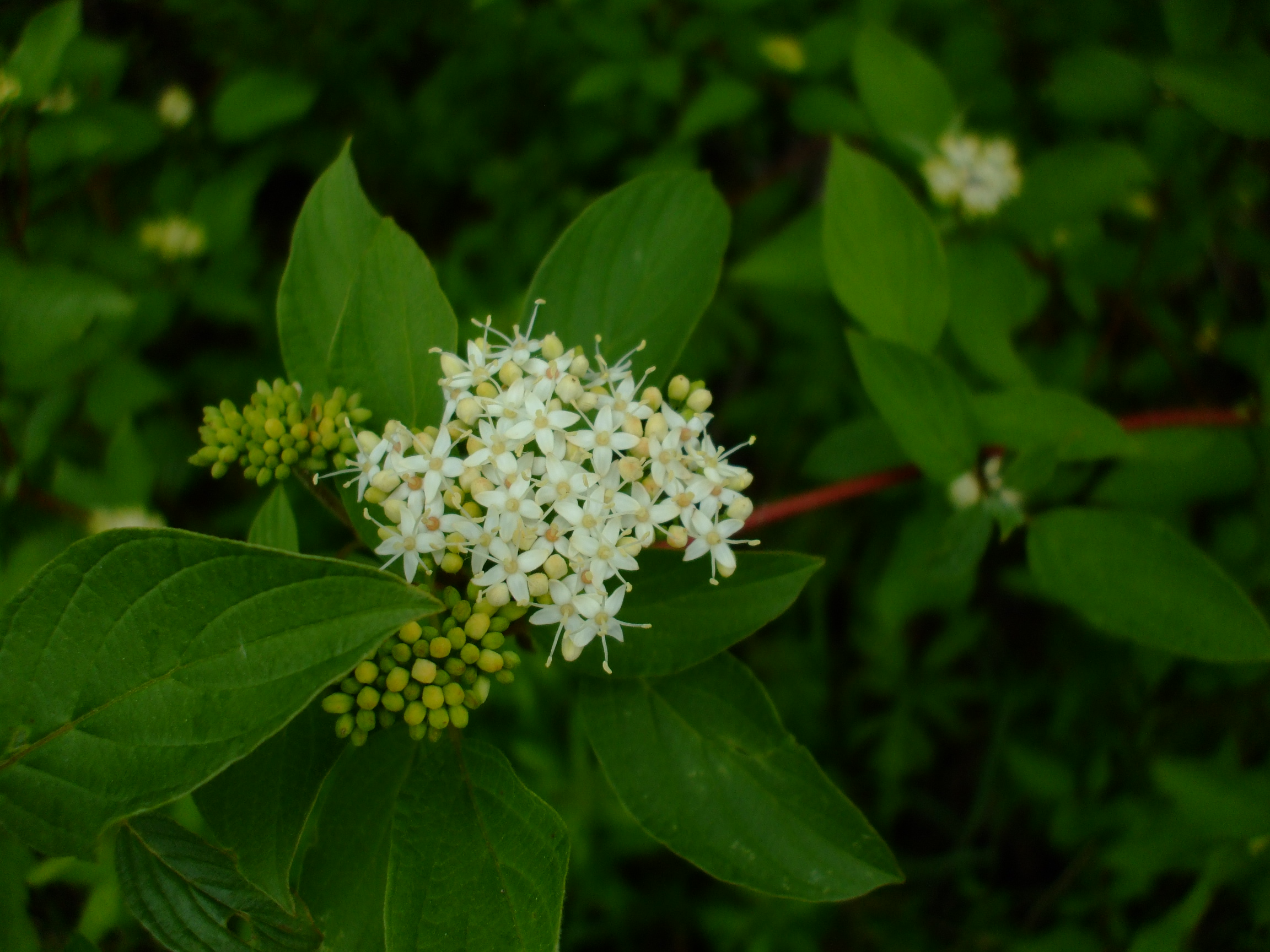 Other pictures of this plant:
Facts About this Plant:
Common Names: Red Osier Dogwood, Red Osier, Red Brush, Red Willow, Redstem Dogwood, Redtwig Dogwood, Red-Rood, American Dogwood, Creek Dogwood, Western Dogwood
Cornus sericea, or Red Osier Dogwood, is native to most of the United States, except the southeast and the south-central portions. It is a perennial shrub, that grows in moist woods, swamps, on lake and pond shores, streamsides, in and on the edges of bogs and fens. It has white flowers in mid spring, and sometimes blooms again in the summer.
More information will be made available soon about this species and telling it apart from others.
Back to The Plants.
Back to A-Z Listing.