Campanula americana
(Tall Bellflower)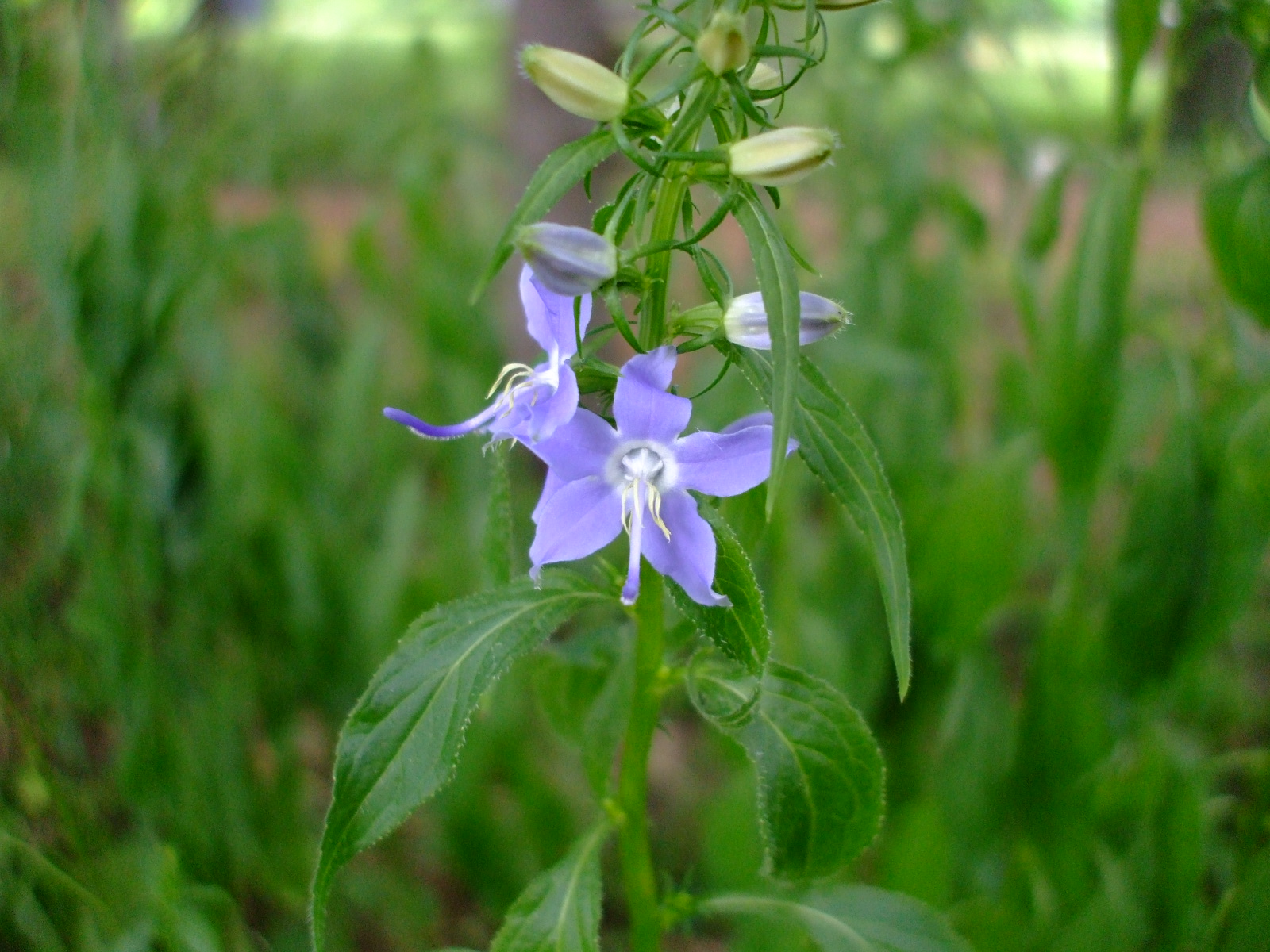 Other pictures of this plant:
Facts About this Plant:
Common Names: Tall Bellflower, American Bellflower
Synonyms: Campanulastrum americanum
Bloom Time: June - September
Campanula americana, or Tall Bellflower, is native to most of the eastern United States. It is an annual, biennial or very short-lived perennial, which grows in moist open woods, and along woodland edges. It blooms in mid to late summer summer with blue flowers with a whitish center.
The plant is fairly distinct, as far as bellflowers go. It has an almost bell shape, but the face of the flower is really rather flat (in comparison to most Campanula species, which have a distinct bell shape).
Back to The Plants.
Back to A-Z Listing.