Calystegia sepium
(Hedge Bindweed)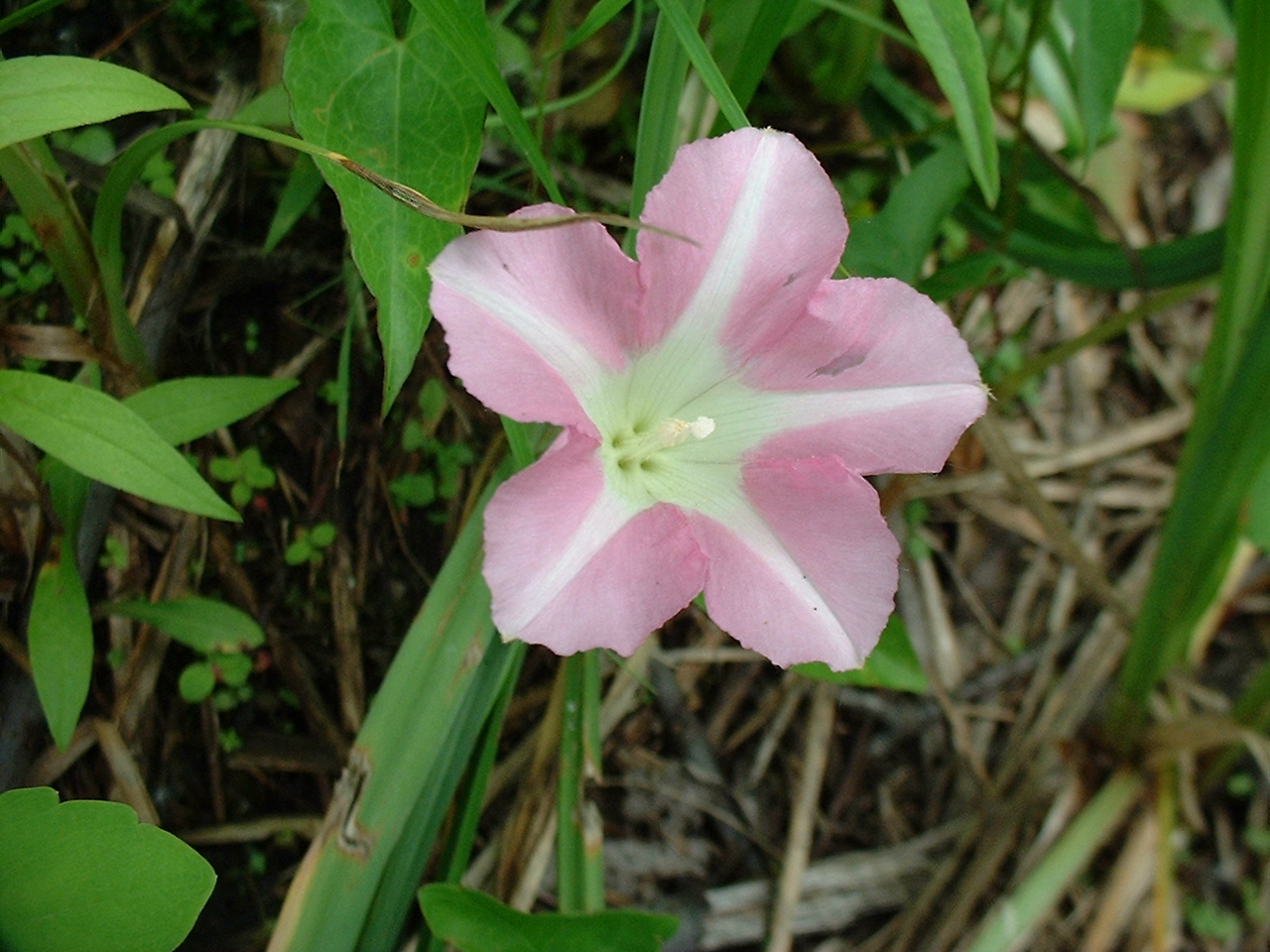 Other pictures of this plant:
Facts About this Plant:
Common Names: Hedge Bindweed, False Hedge Bindweed, Bindweed, Large Bindweed, Rutland Beauty, Bugle Vine, Heavenly Trumpets, Bellbind, Granny-Pop-Out-of-Bed, Bearbind, Hedge Convolvulus, Hooded Bindweed, Old Man's Nightcap, Wild Morning Glory, Bride's Gown, Wedlock, White Witches Hat, Belle of the Ball
Synonyms: Convolvulus sepium
Calystegia sepium, or Hedge Bindweed, is native to the entire continental United States. It is a hardy perennial, which grows as a vine in open fields, prairies, along trails, and along woodland edges, as well as in open woods, on beaches and along fences and gates. It blooms in early summer to mid summer with pink or pink and white flowers.
The plant is rather distinct when in bloom, typically having a pink flower with white stripes; it resembles the garden favorite, Morning Glory, and is related, and like its cousin, the flowers often wither in the heat of the sun. Some authors separate the species into subspecies based on shape of leaves and length of stamens, but these characteristics are highly variable among plants and we do not separate them here. The plant looks most like the non-native Convolvulus arvensis, but it typically has smaller, white flowers and it tends to trail along the ground, not grow up things.
Back to The Plants.
Back to A-Z Listing.