Caltha palustris
(Marsh Marigold)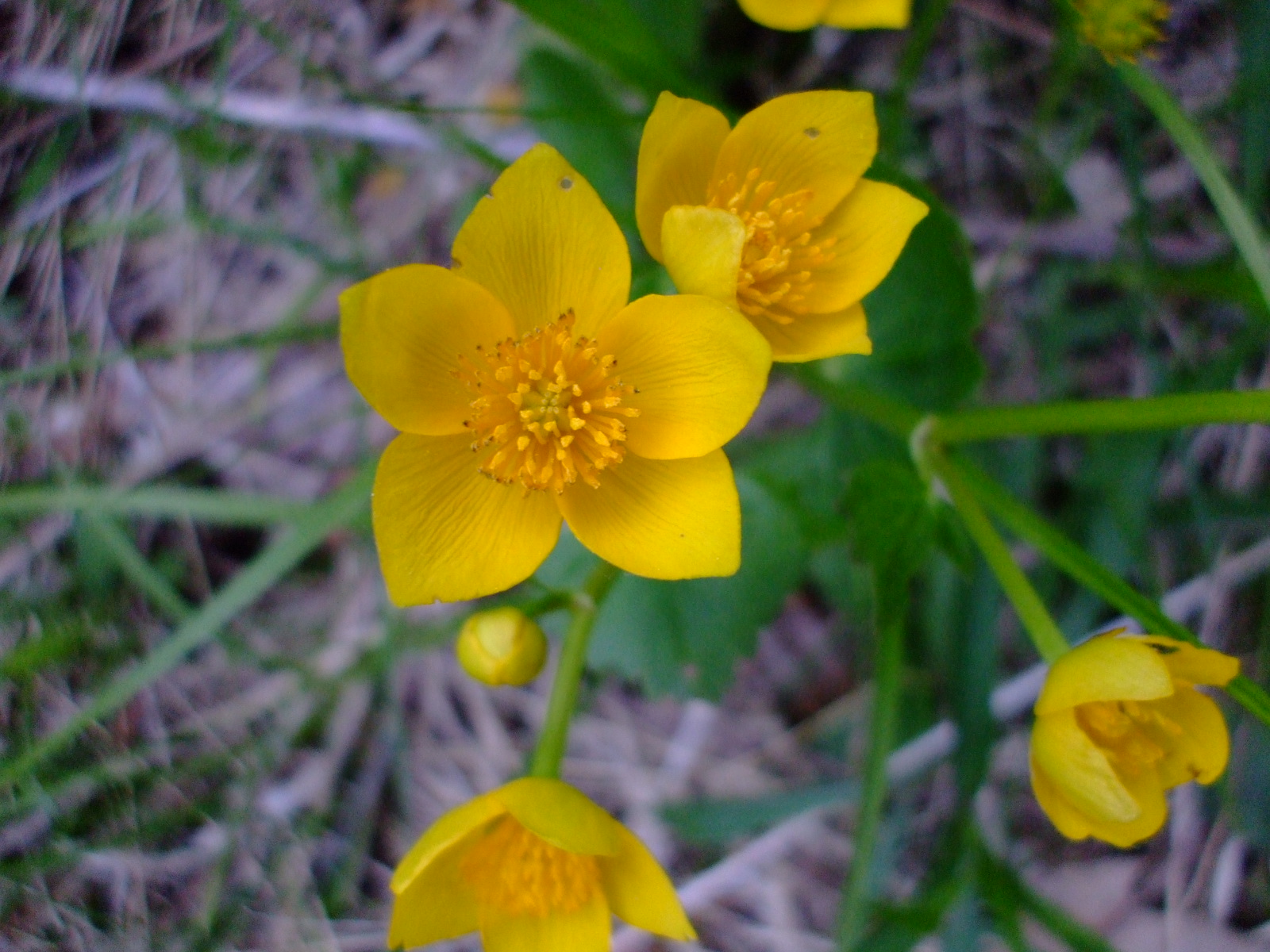 Other pictures of this plant:
Facts About this Plant:
Common Names: Marsh Marigold, Yellow Marsh Marigold, Kingcup, Cowslip
Caltha palustris, or Marsh Marigold, is native to the northern half of the eastern and central United States, as well as the 3 Pacific coast states. It grows in moist open woods, in streams and ditches, and in swamps and marshes. It blooms in early spring, with bright yellow flowers, and then disappears underground not long after setting seed.
This genus has three species in it in the US; among them, Caltha palustris is mostly unique - it has yellow flowers, while the other two have white. There is, however, a non-native species, called Ficaria verna, that is found in almost the exact same states as Caltha palustris, and looks very similar, but it is a non-native. As it does not have wide distribution, we do not include a page for it on this site, but to tell them apart: Caltha palustris typically has flowers with five dull (non-shiny) petals, though it can occasionally have six to seven petals; the petals also have conspicuous stripes on them that run the entire length of the petal; the petals are quite wide across; Ficaria verna, meanwhile has narrow petals, that are shiny, and are in groups of seven to eight per flower. See photo below for comparison.

* the above photo of Ficaria verna was taken by Matthieu Gauvain of France, and is used with permission. Merci beaucoup!
Back to The Plants.
Back to A-Z Listing.