Bidens frondosa
(Devil's Beggarticks)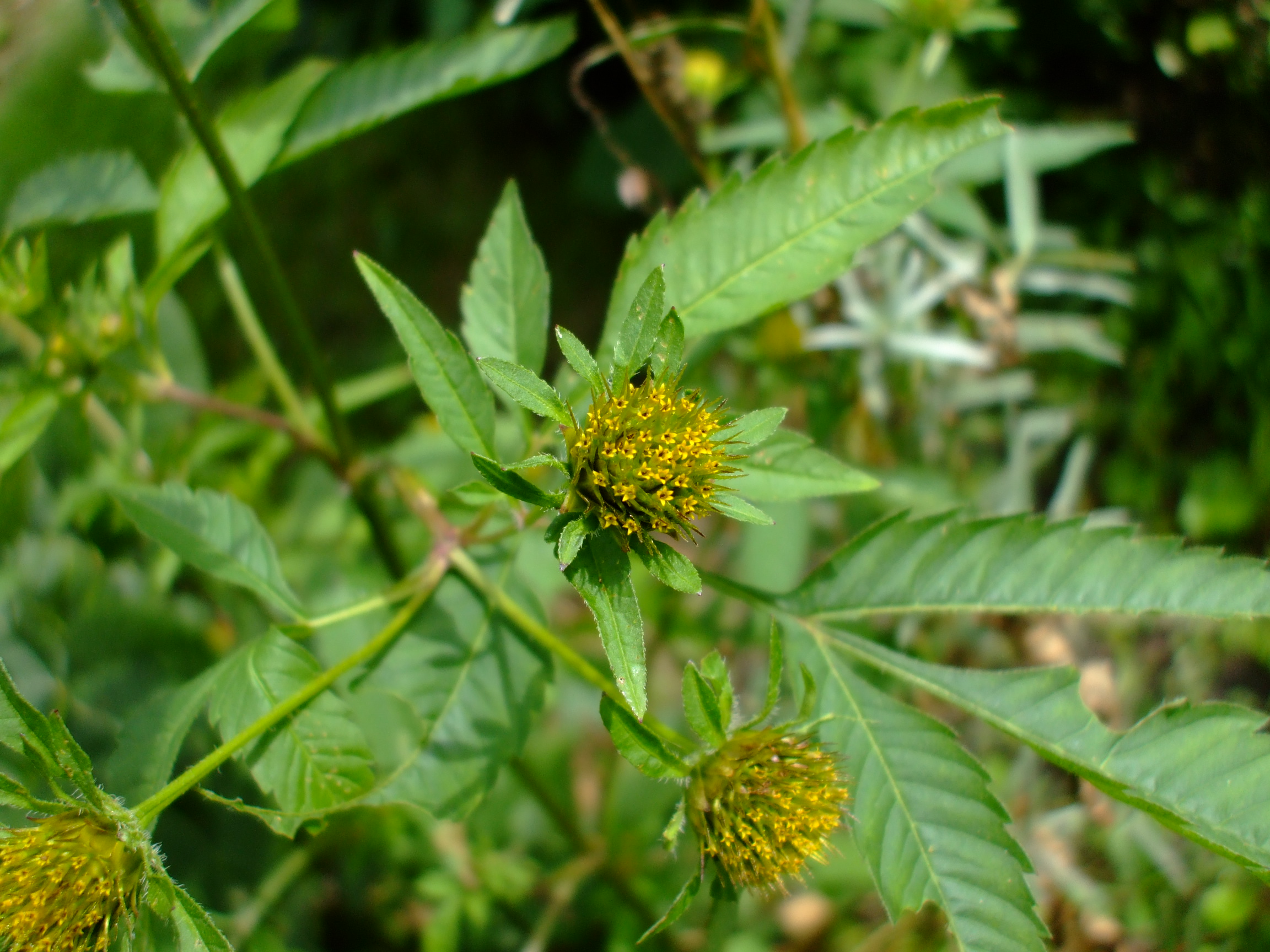 Other pictures of this plant:
Facts About this Plant:
Common Names: Devil's Beggarticks, Common Beggarticks, Leafy Beggarticks, Devil's Pitchfork
Bloom Time: July - October
Bidens frondosa, or Devil's Beggarticks, is an annual native to the entire continental United States. It grows in wet ditches, fields, meadows and prairies, and along shores and pond margins, blooming in mid summer through fall.
There are a number of Bidens species in the United States. More information on distinguishing this species from others will be added soon.
Back to The Plants.
Back to A-Z Listing.