Asclepias tuberosa
(Butterfly Weed)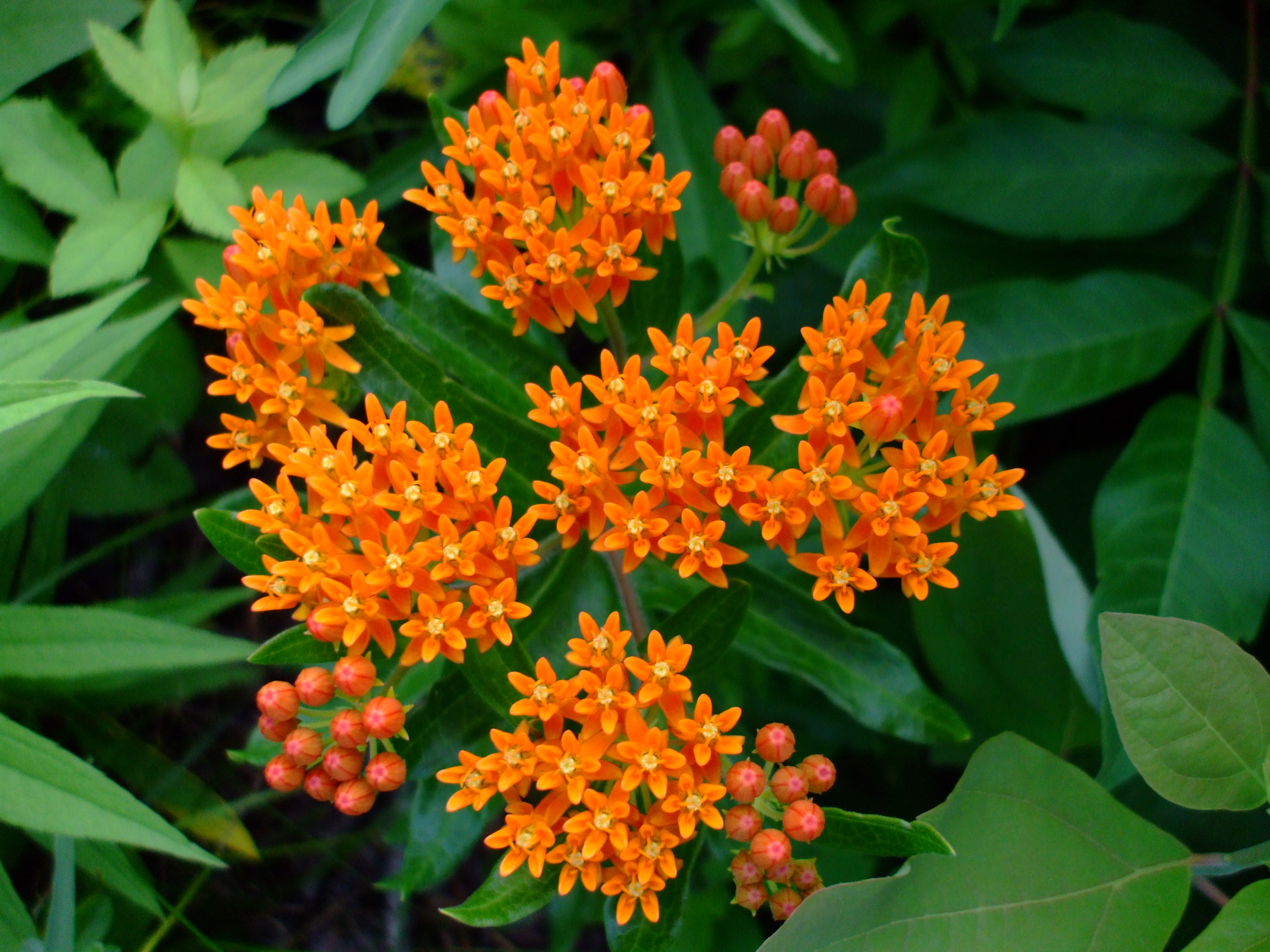 Other pictures of this plant:
Facts About this Plant:
Common Names: Butterfly Weed, Butterfly Milkweed, Orange Milkweed, Pleurisy Root, Chigger Flower
Asclepias tuberosa, or Butterfly Weed, is native to the eastern and southwestern United States. It grows in dry, sandy fields, prairies and meadows, and along roadsides and railroads, as well as in open woods and along woodland edges. It blooms in mid summer, with bright orange flowers. This, along with other Asclepias species, are the food source of the Monarch Butterfly (Danaus plexippus).
Although there are over a hundred species in this genus in the United States, they come in many different shapes and colors, which makes most of them easy to distinguish. There are only two species with orange flowers; this, and Asclepias lanceolata, which has very sparse flower clusters, with only a few flowers; additionally, its range is restricted to only the southeastern coast where it grows in moist prairies and bogs. Meanwhile, Asclepias tuberosa has robust flower clusters with many flowers, and it grows in dry sandy areas. Photos to aid in ID will be posted when available.
Back to The Plants.
Back to A-Z Listing.