Aplectrum hyemale
(Puttyroot)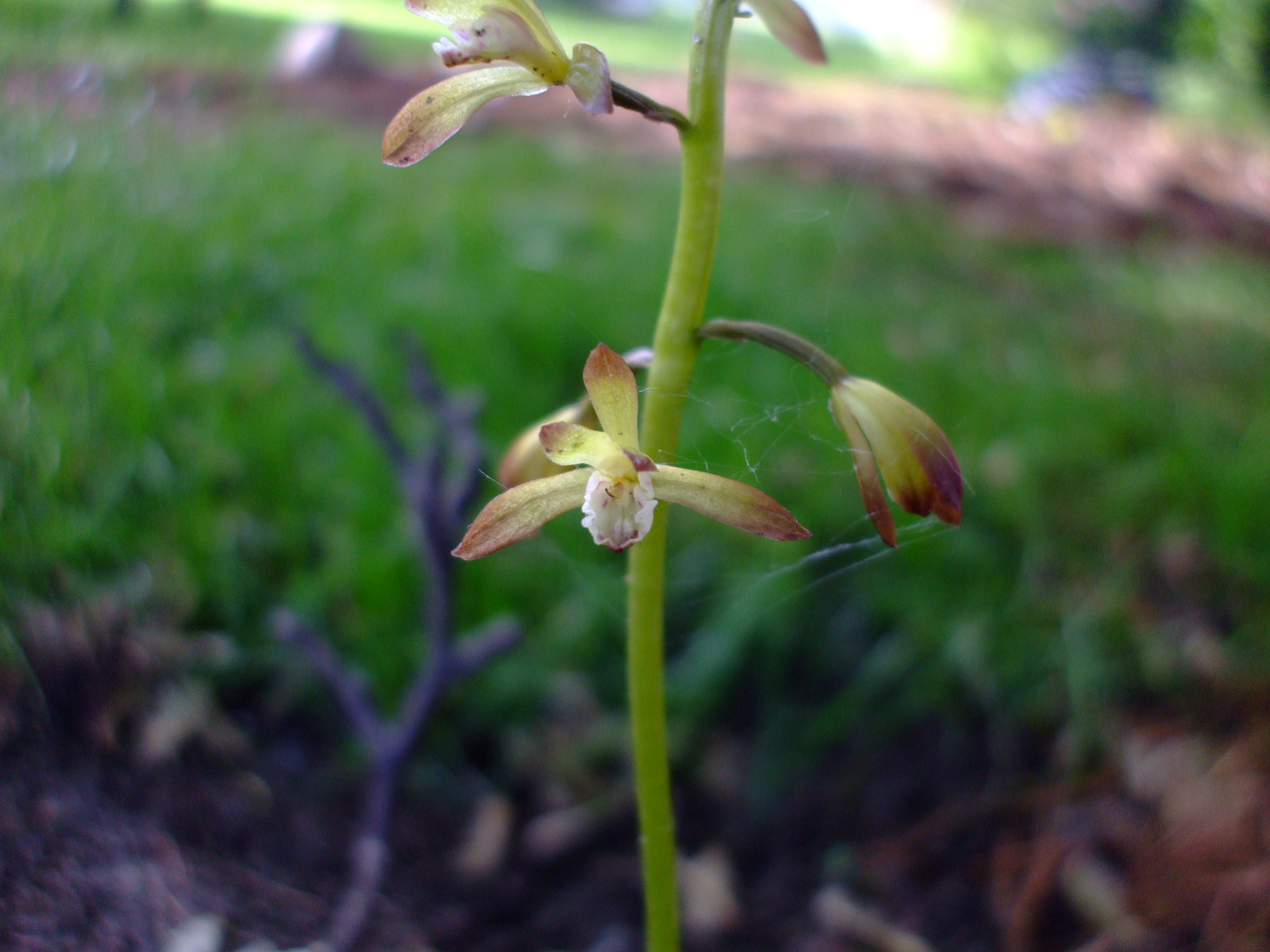 Other pictures of this plant:
Facts About this Plant:
Common Names: Puttyroot, Adam and Eve, Adam and Eve Orchid, Putty Root Orchid
Aplectrum hyemale, or Puttyroot, is native to the most of the eastern United States, except the deep south. It is a perennial, that grows in moist, shaded woods. It blooms in mid to late spring with stalks of brown-green flowers.
This species cannot easily be mistaken for much else; it has a single gray-green colored leaf which is present only from the fall and through winter. When the plant begins to bloom in the spring, the leaf withers away and reappears again each fall after the seed has set.
Back to The Plants.
Back to A-Z Listing.